Our gifting program includes luxury gift boxes, mini chocolate bars, and irresistible treats. Please reach out via email to discuss more options. We'd love to be part of your special event or holiday.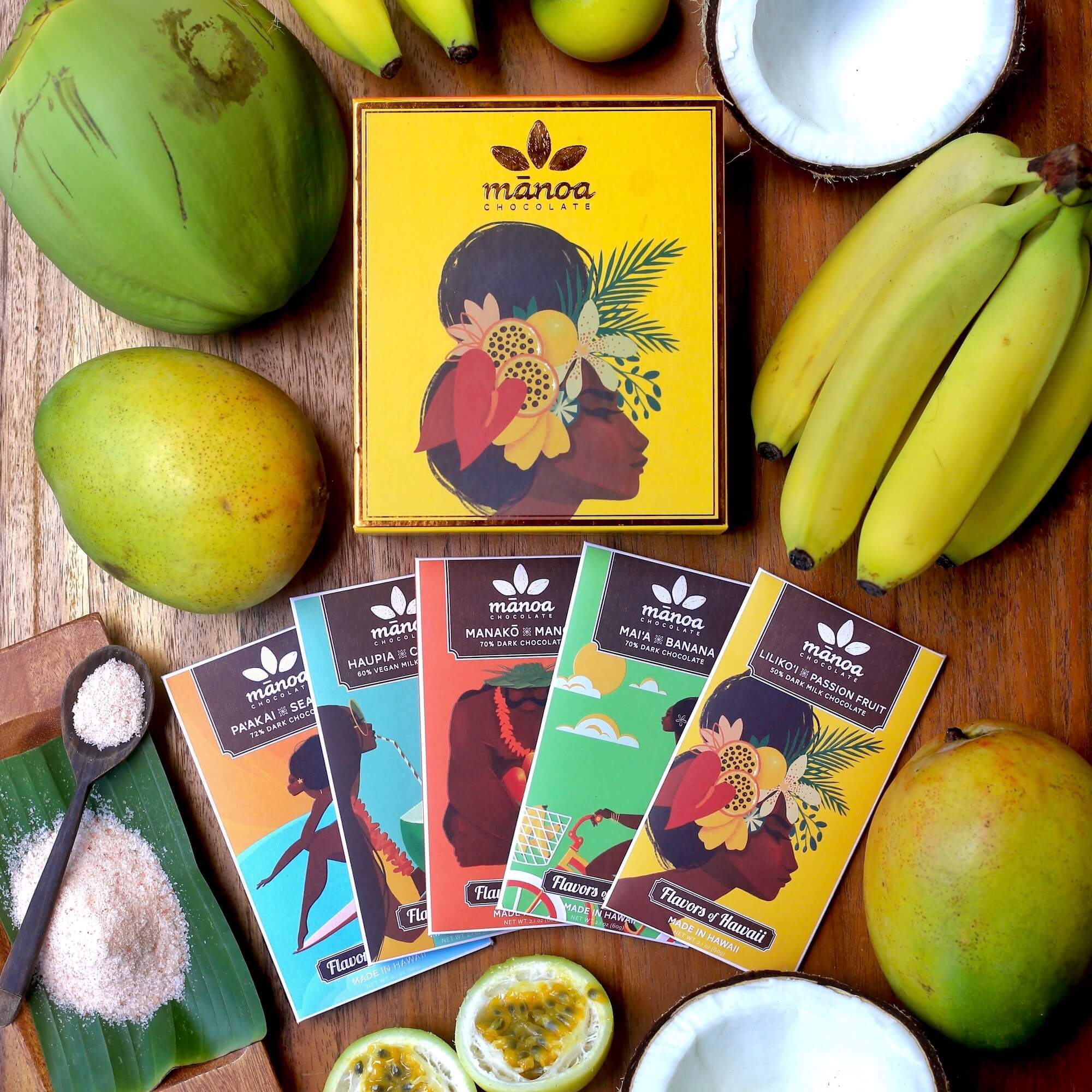 FLAVORS OF HAWAII BOX
$50
This set is a celebration of classic Hawaii flavors married with the finest cacao, providing a one-of-a-kind taste experience. Each flavor tells a story of our history and connects our taste buds to the paradise that is home.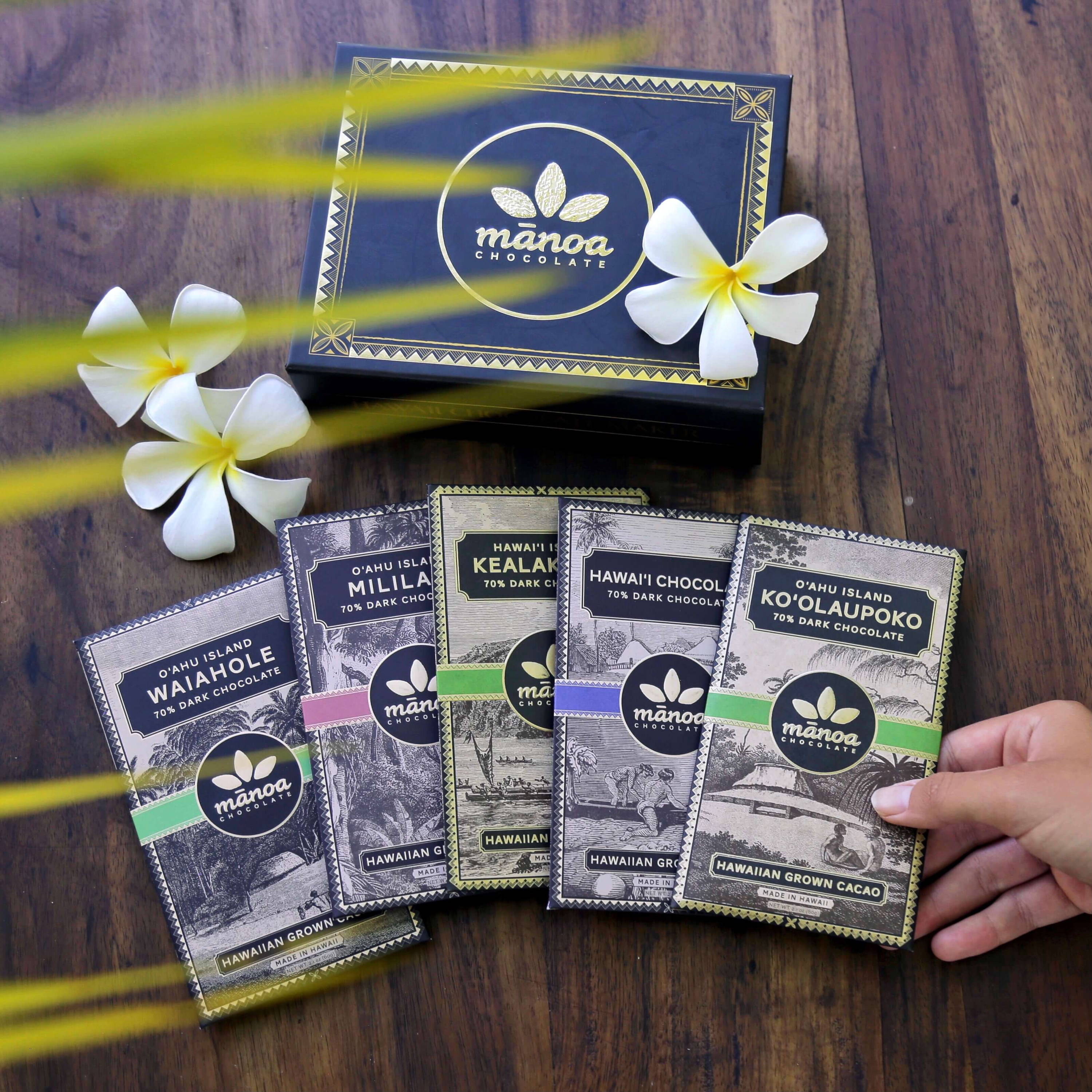 HAWAII GROWN BOX
$60
Taste the terroir! Single origin cacao grown in our beautiful Hawaiian Islands and crafted into 2-ingredient dark chocolate (just cacao & organic cane sugar). When you taste these Hawaiian grown bars you are tasting the fruition of our core mission and values.