SINGLE ORIGIN CHOCOLATE GROWN & MADE BY US
SINGLE ORIGIN CHOCOLATE GROWN & MADE BY US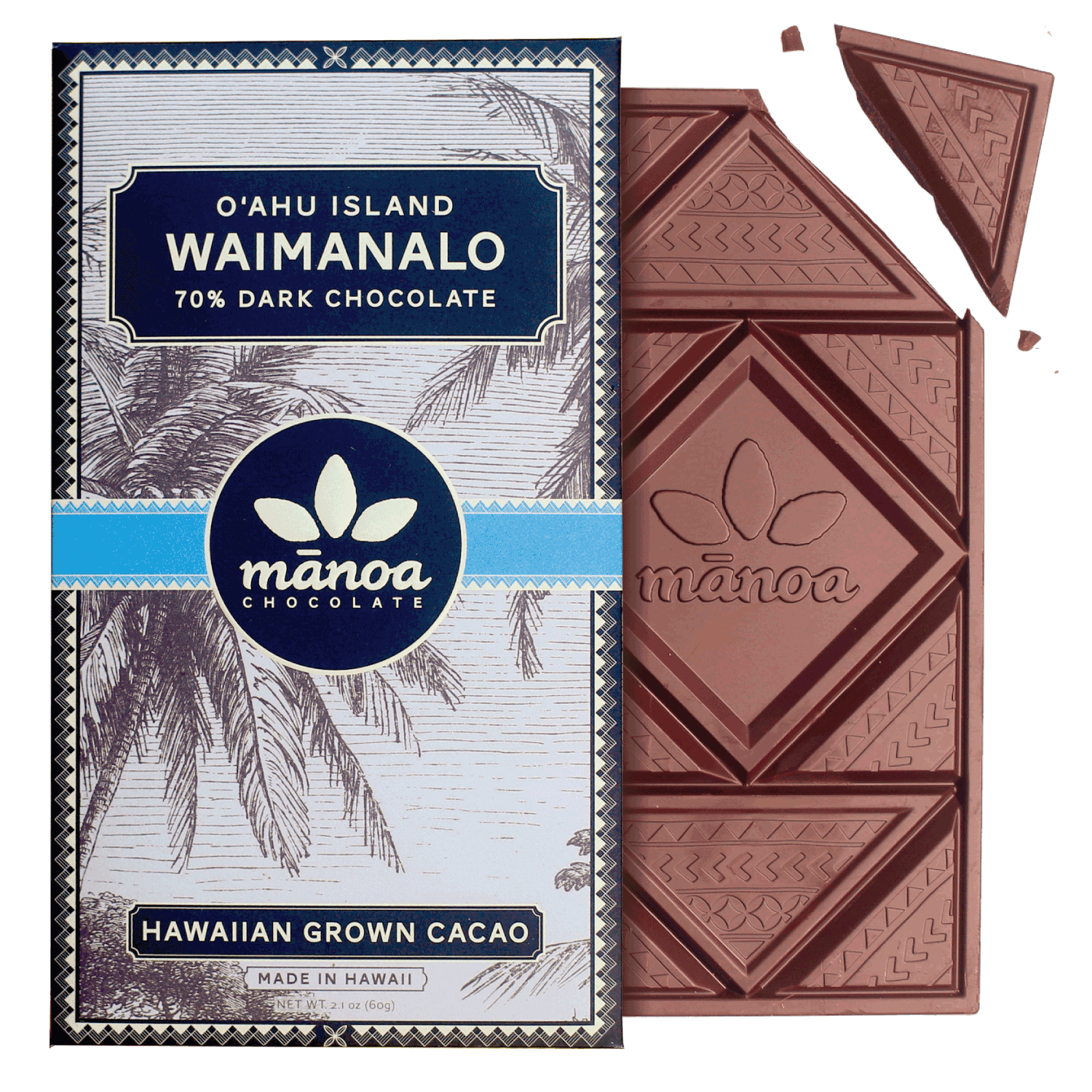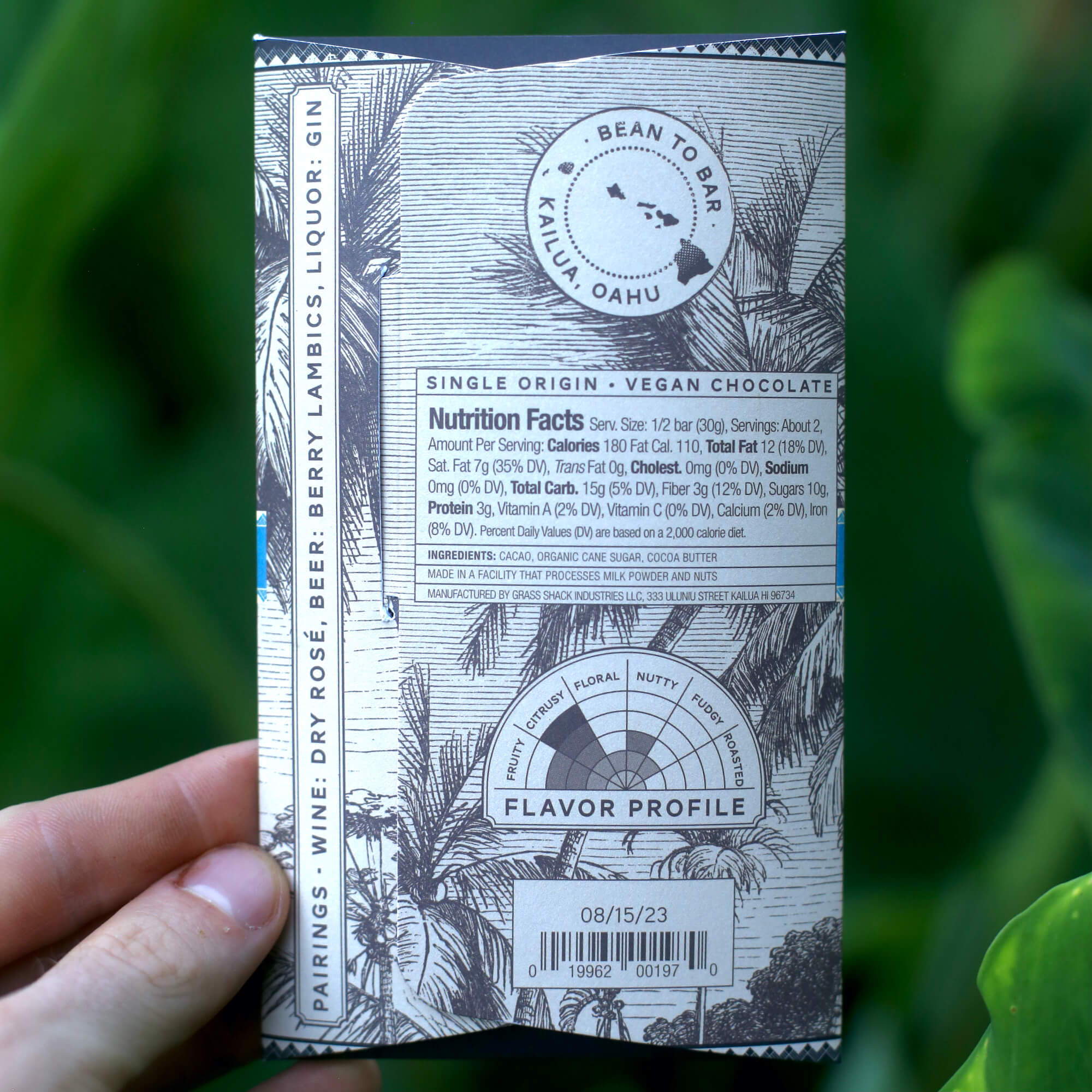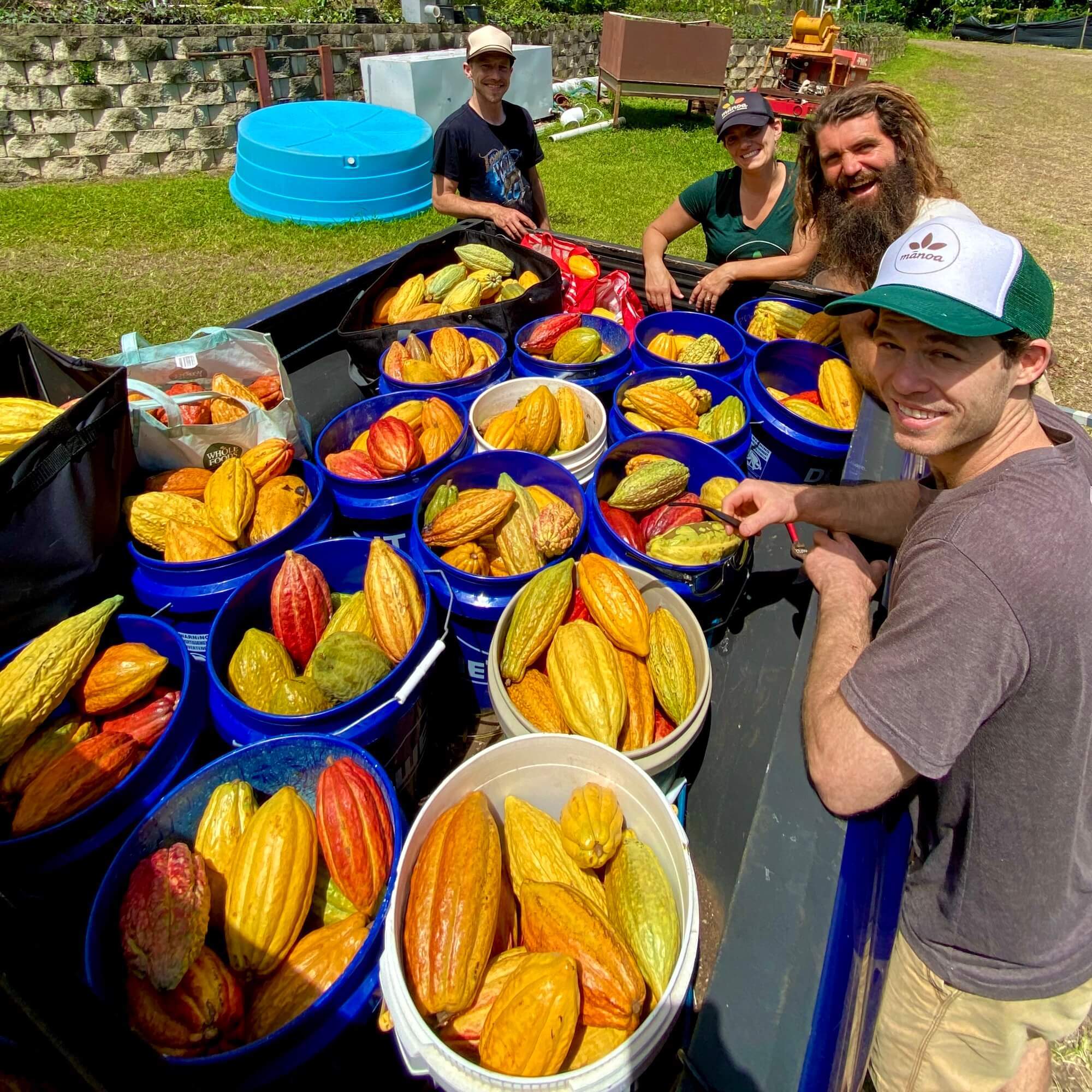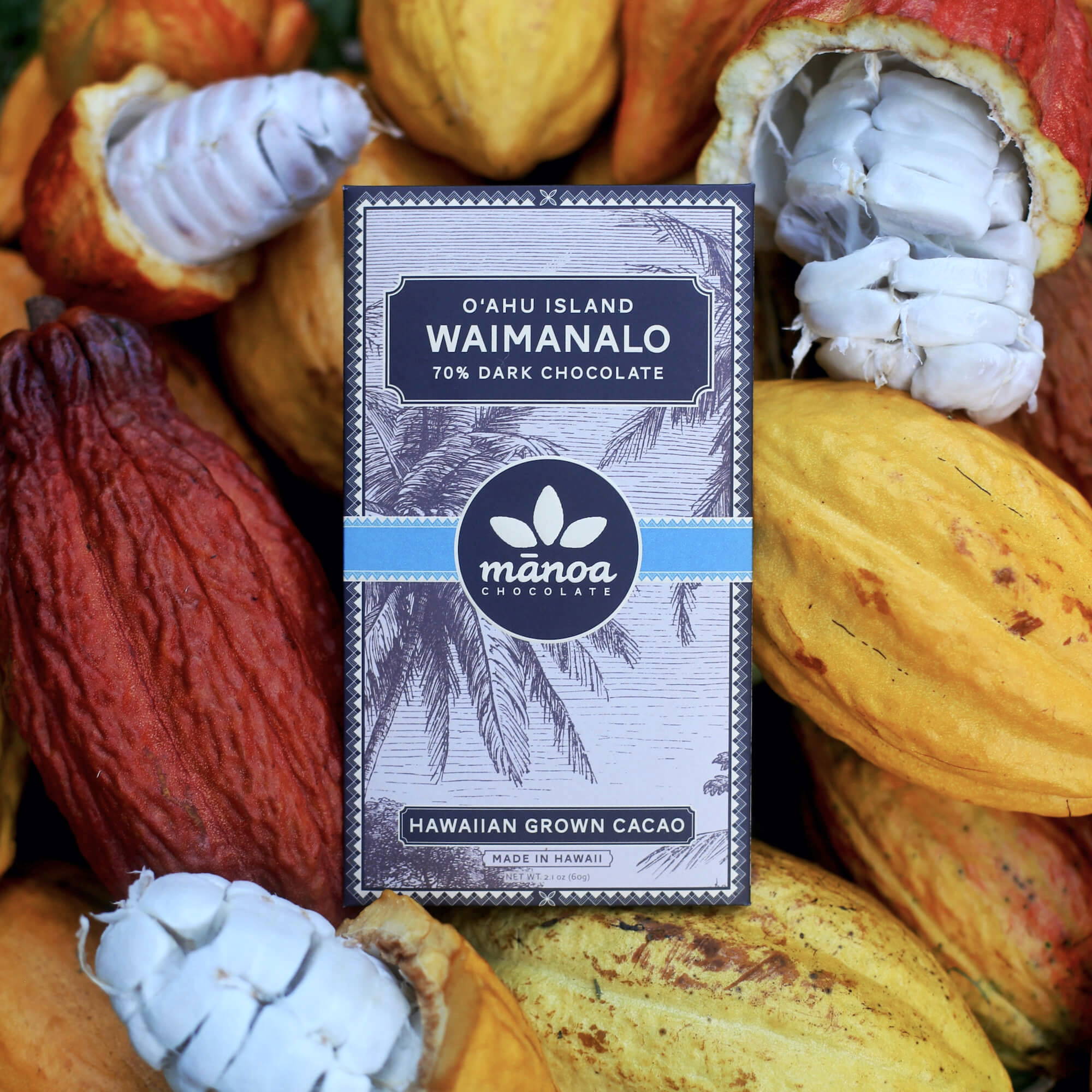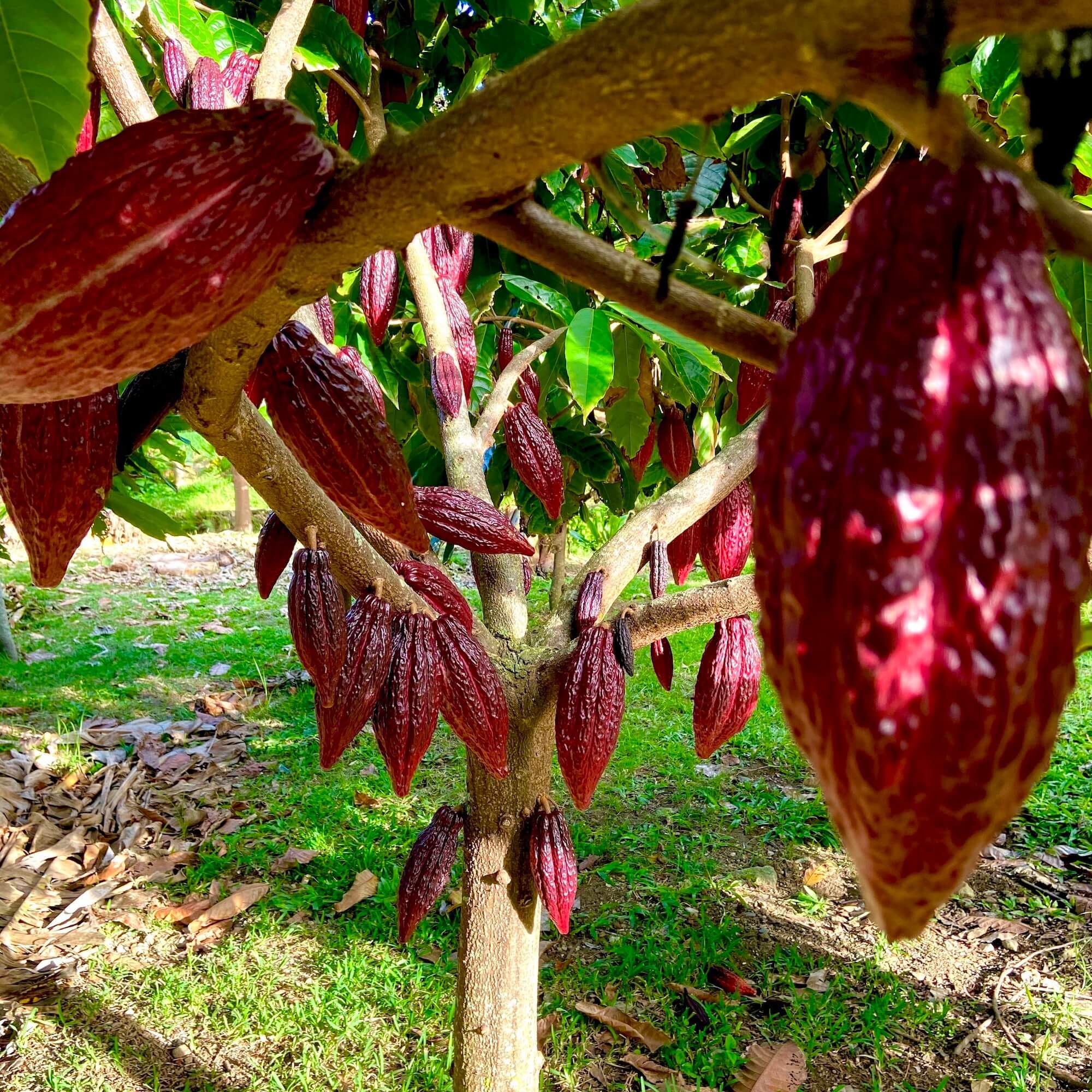 70% O'AHU ISLAND, WAIMANALO BAR

We're thrilled to introduce our first chocolate bar grown and made by us! Waimanalo is a small town on the Windward side of O'ahu Island, just 15 minutes from our Kailua based factory. It is home to our very own cacao farm, a one acre parcel with about 130 cacao trees.
Seven years ago we established this modest orchard as the first Mānoa Chocolate cacao growing endeavor. For years the yields from this orchard have been minimal. In order to perform a proper ferment, an adequate amount of wet cacao seed is needed. Until 2021, Waimanalo had never produced enough cacao to meet this quantity standard. Many of the trees in this plot are now reaching maturity and producing more fruit than ever. That, in conjunction with ideal growing conditions, allowed for winter and spring harvests 40% larger than the previous year.
Even with an extraordinary 2021 season, we barely crossed the threshold to bring this bar into existence. Compared to other single origin bars, this is the smallest batch of chocolate we made all year. While the scarcity of this chocolate (and Hawaiian chocolate in general) is real, we are actively working on improving the scale of Hawaiian grown cacao.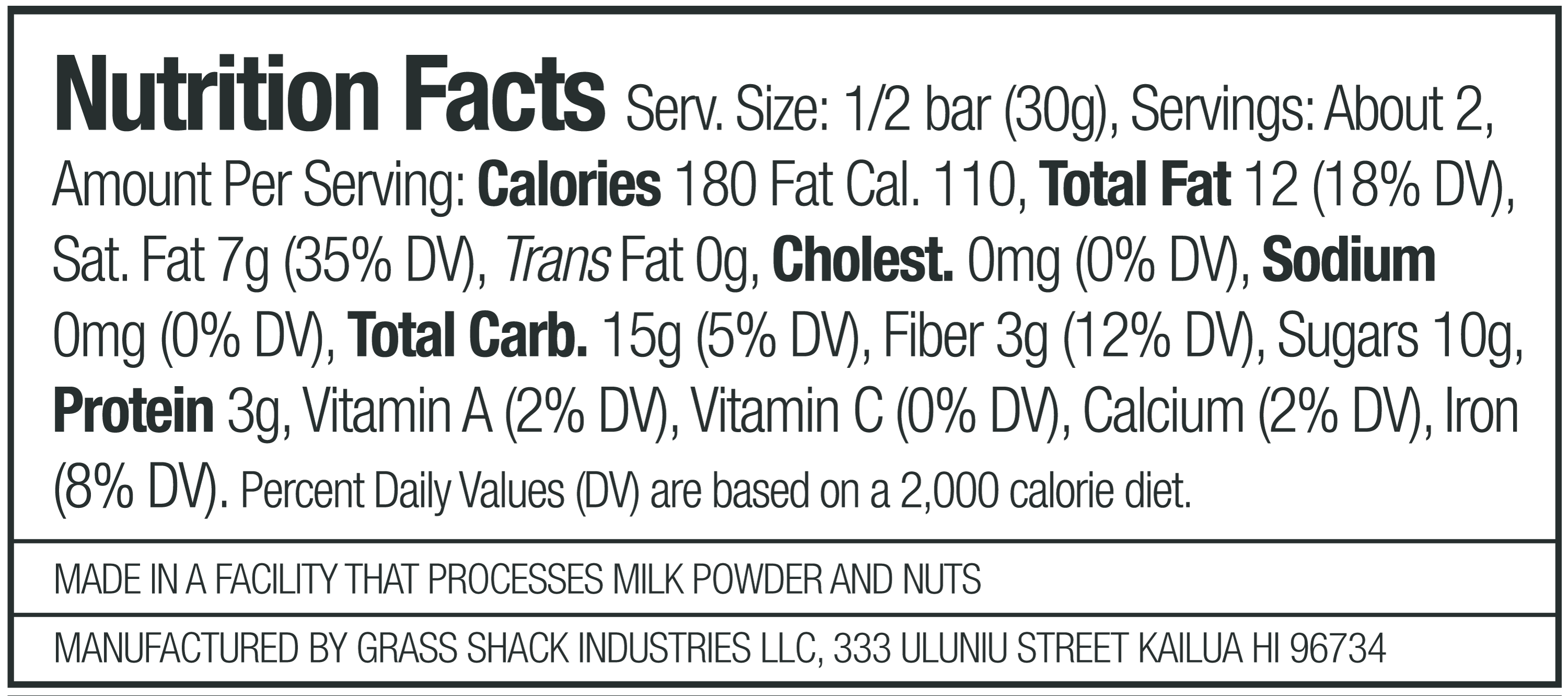 Ingredients: cacao, organic cane sugar, cocoa butter • GLUTEN FREE / DAIRY FREE
For maximum flavor, store and eat chocolate at a dry 70° F.
70% single origin dark chocolate [60% cacao nibs, 10% cocoa butter, 30% organic cane sugar].
"70%" represents the amount of cacao present in the recipe. Because cocoa butter is technically cacao, its 10% is added to the 60% nibs, making this bar a 70% dark chocolate. Why 70% you say? This recipe has become the craft chocolate industry's standard for a single origin dark chocolate. The ratio of 70% cacao to 30% sugar has been identified as an ideal balance to taste the inherent flavor present in the cacao.
"Single origin" signifies that all the cacao beans for a particular batch of chocolate were sourced from the same region and or country. In this case all the beans for this bar were sourced from the town of Waimanalo.

The many varietals present in the Waimanalo orchard. We often refer to Waimanalo as our variety trial orchard. This means we are testing a wide range of different varieties in order to identify the best performing trees. Once identified, the seeds of the best trees will be germinated and used to plant out our larger cacao growing operations.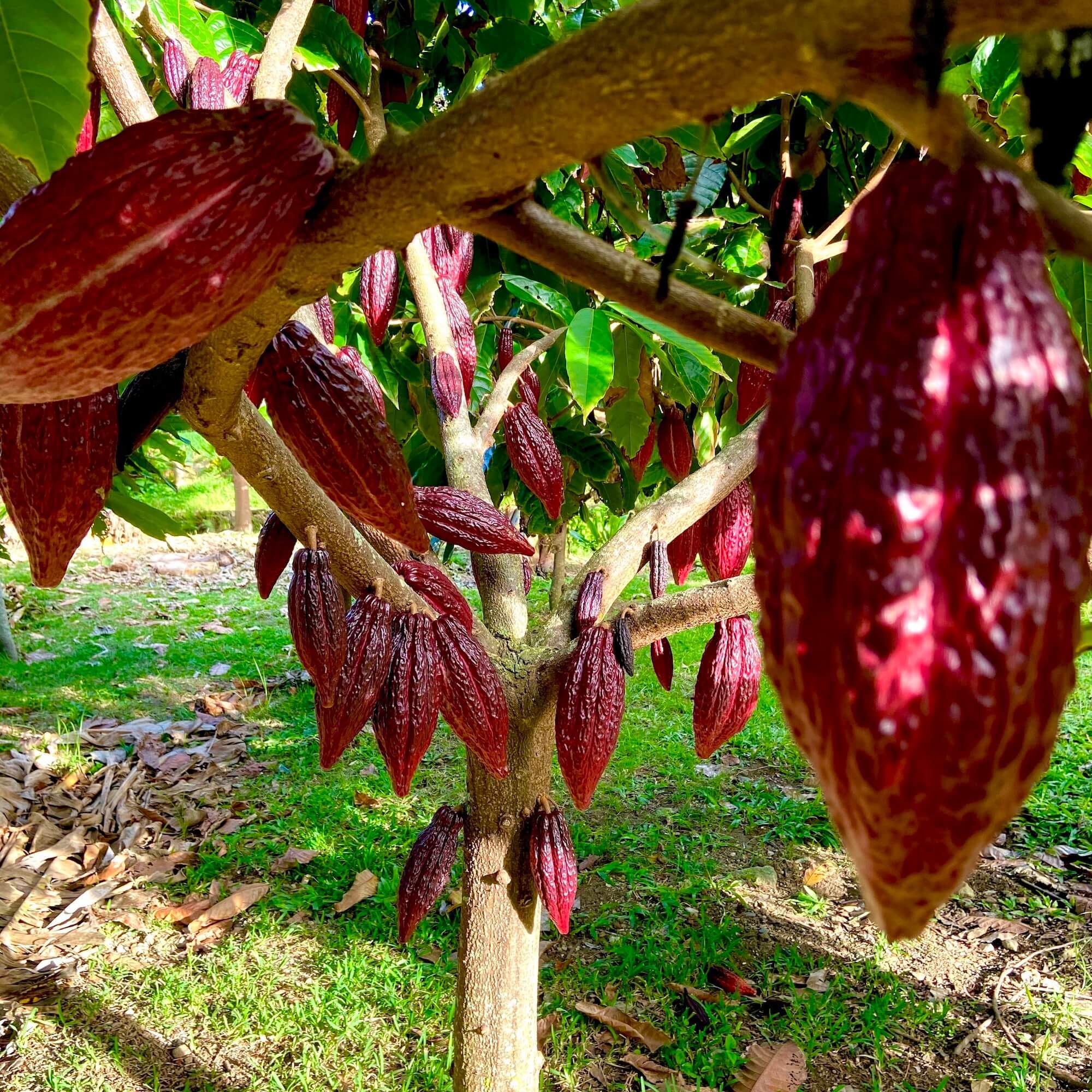 One of the best performing trees in the orchard. To provide some context, the average cacao tree might produce 30 pods in a season. On average this tree produces 90-100. Not only that, but its jorquette (lateral branching) make for easy harvesting. These are exactly the kinds of characteristics we look for in a tree to plant at scale.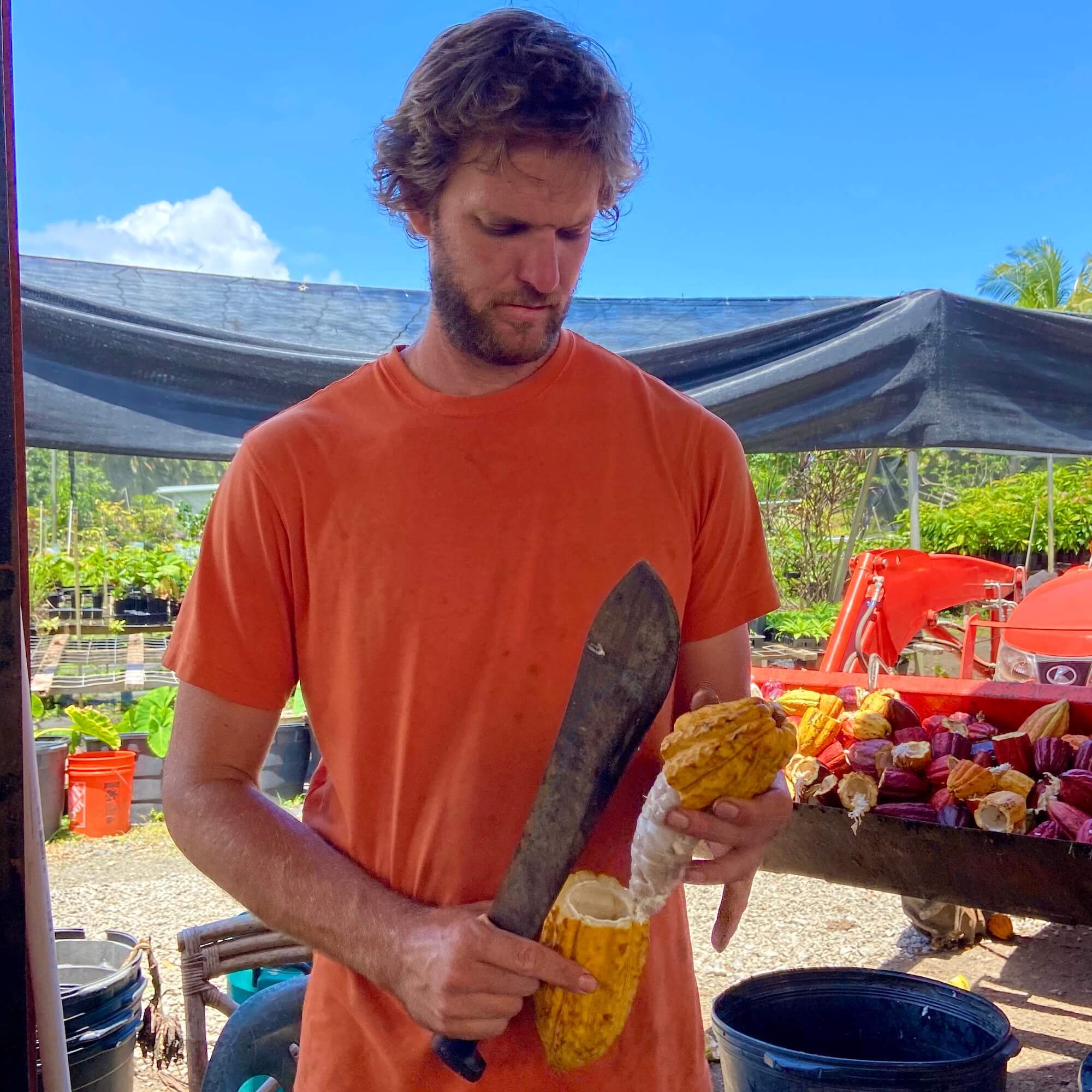 Ben Field of Mapele Fields cracking Waimanalo cacao pods. Mapele Fields is located about 20 minutes down the road from Waimanalo in the small town of Kahalu'u. Here, Ben operates a nursery, cacao farm, and fermentation facility. After harvesting, we entrust him with the fermentation and drying processes for these beans.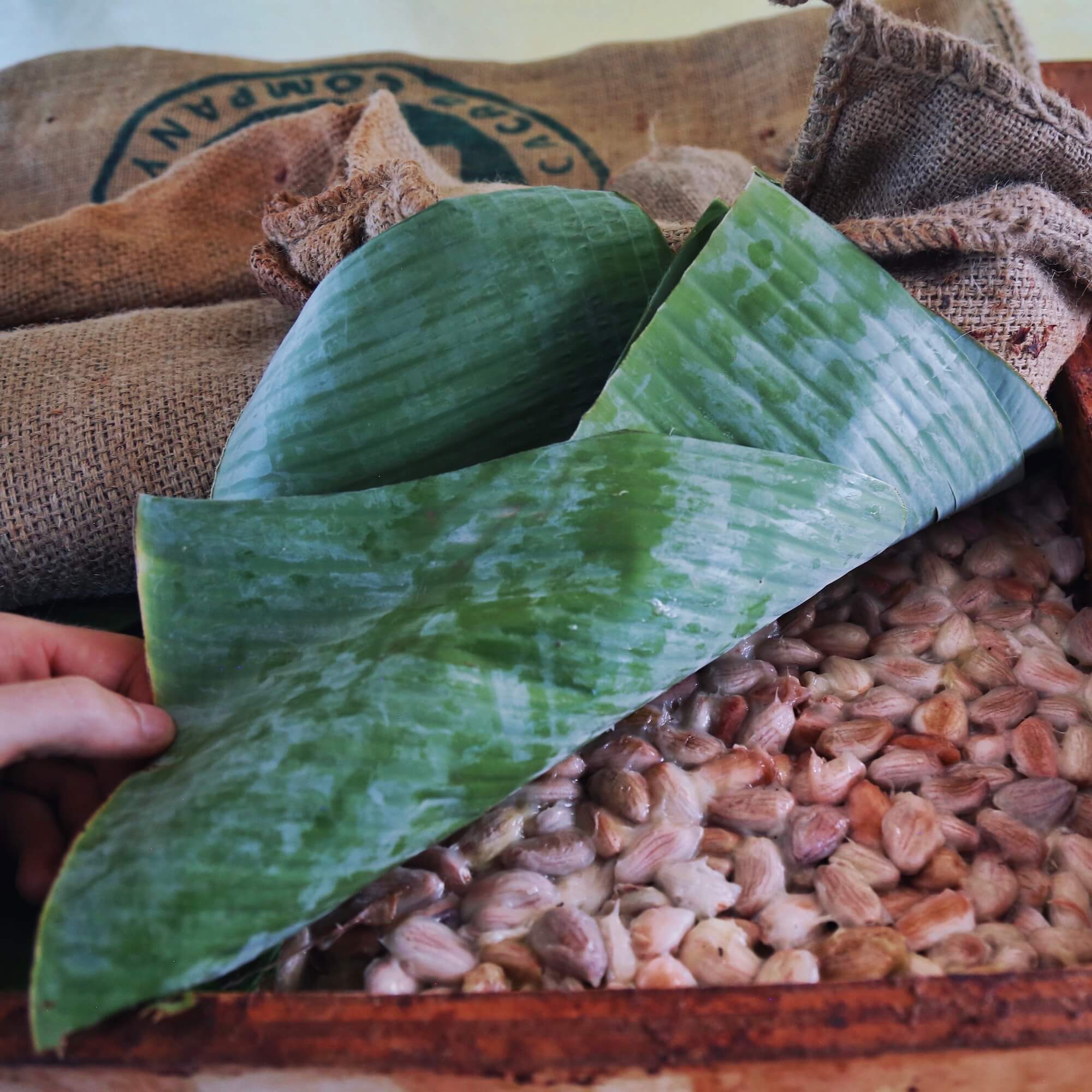 Peaking in at the beans after their first day of fermentation. This 5-7 day process is essential to developing the flavor of the cacao.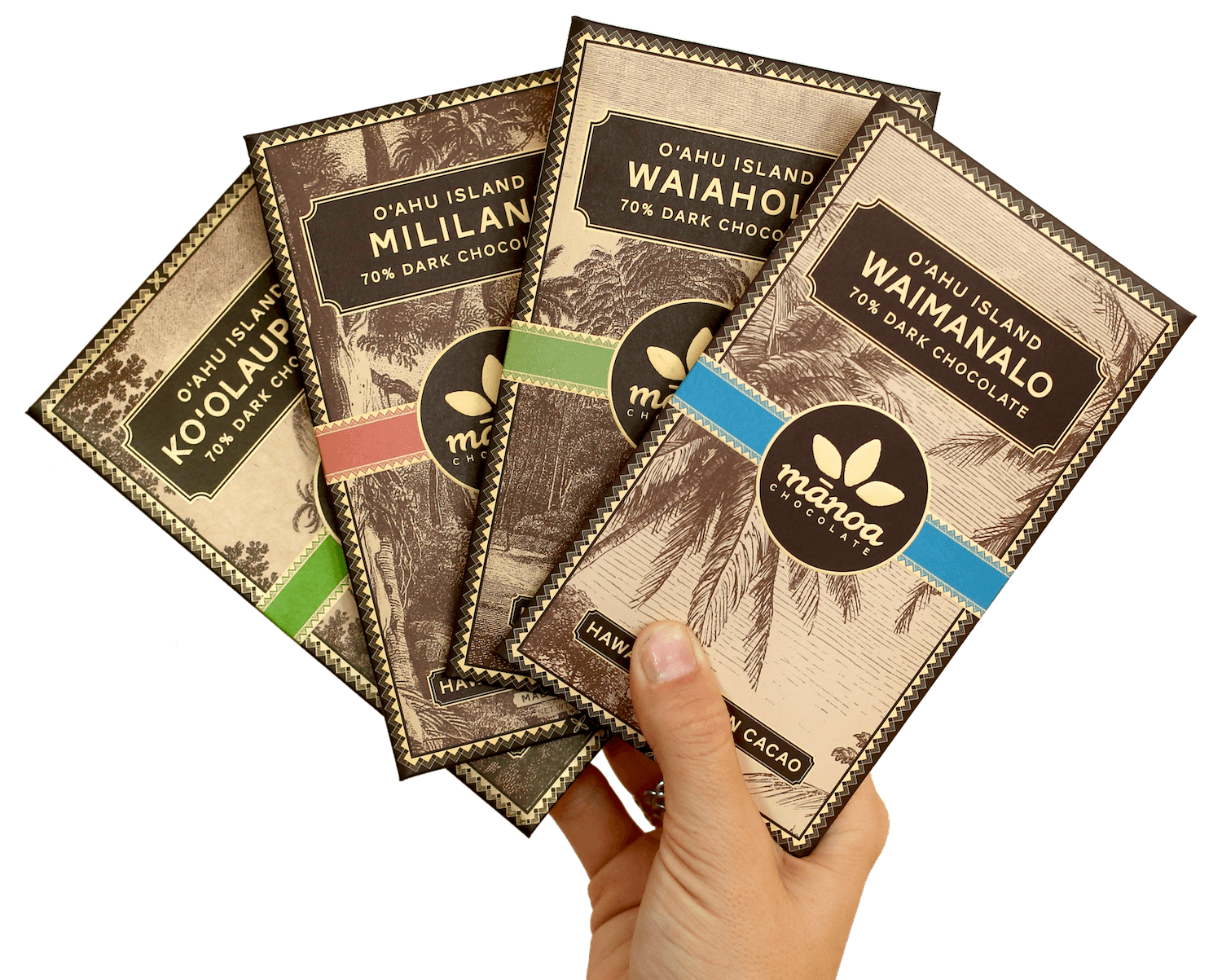 Taste Waimanalo alongside 3 other single origins bars from O'ahu Island: Waiahole, Ko'olaupoko, and Mililani. Each bar has the exact same ingredients; cacao, organic cane sugar, and cocoa butter, and yet each region tells a unique story through its flavor. To amplify the experience make sure to pair your bars alongside the recommended alcohol pairings on each package.
WAIMANALO
Notes: Green Apple, Dried Rose, Walnut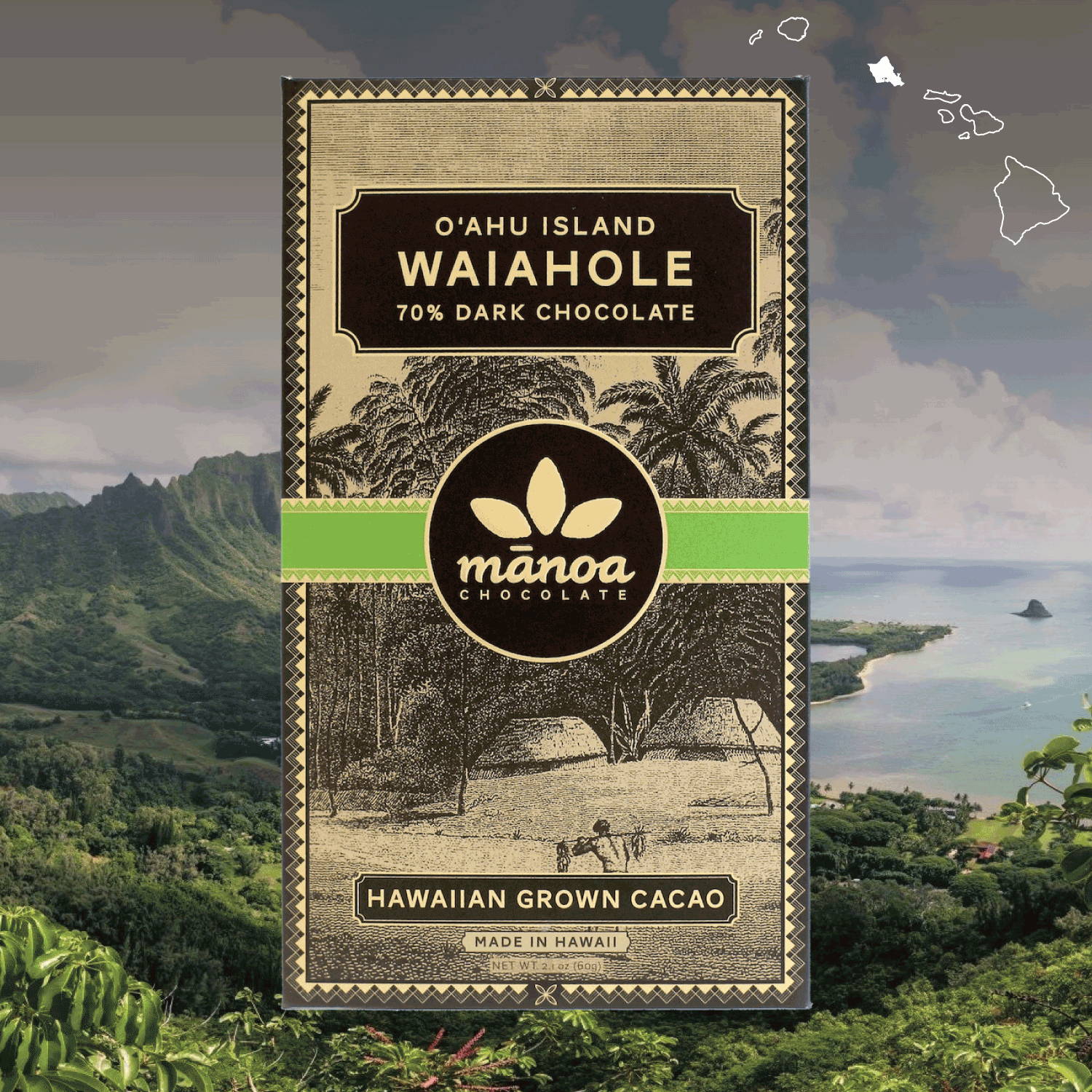 WAIAHOLE
Notes: Fudge, Honey, Roasted Peanut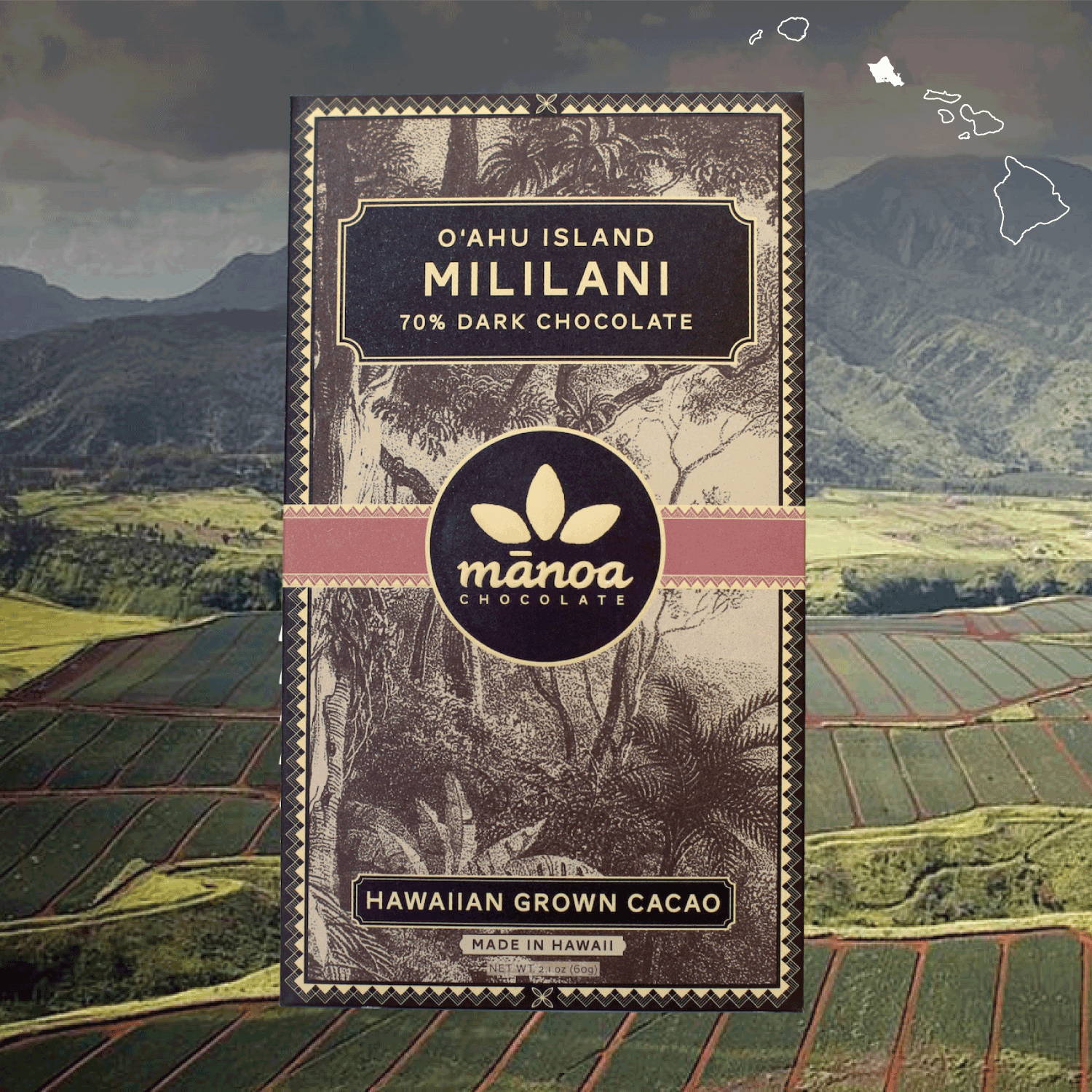 MILILANI
Notes: Cherry, Passionfruit, Raspberry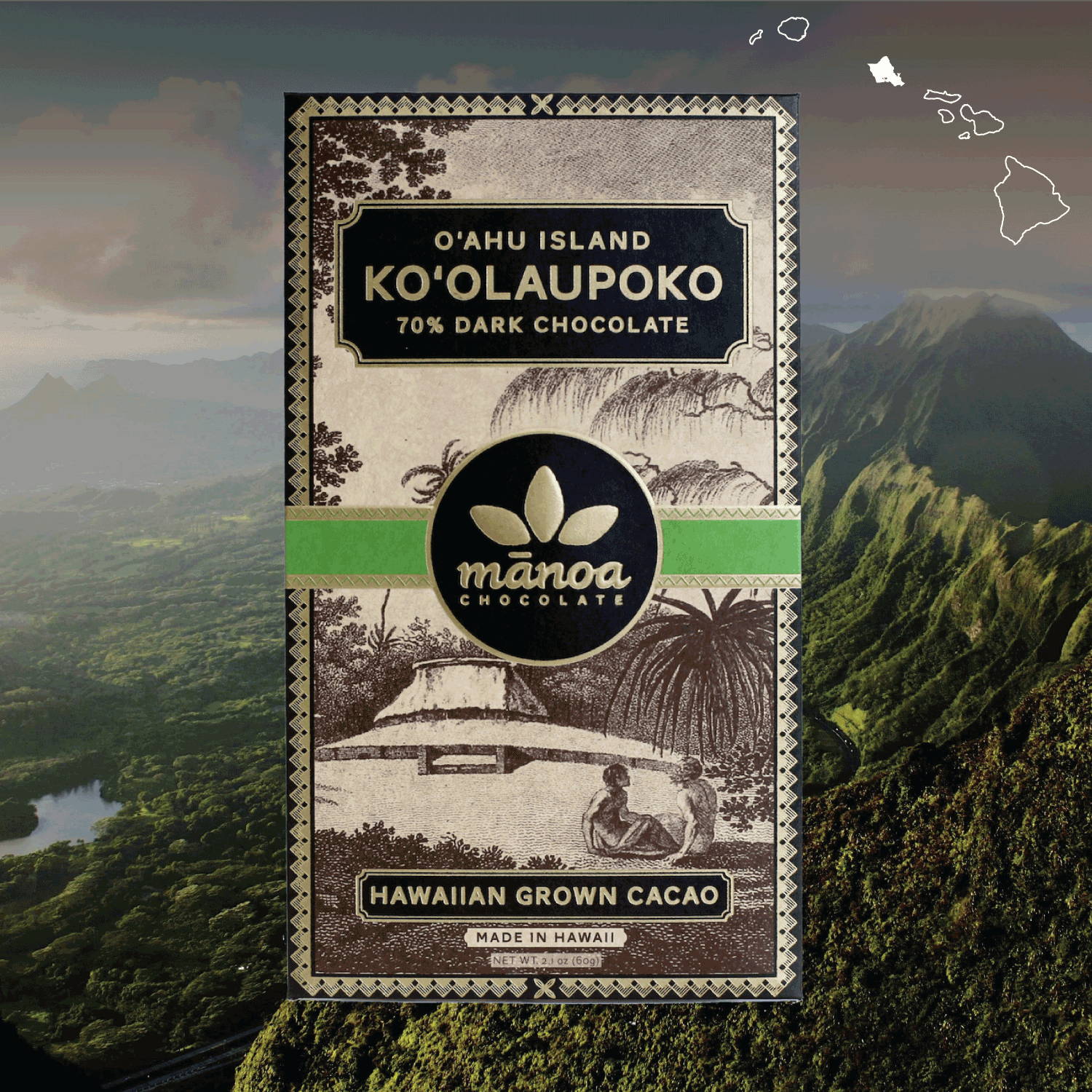 KO'OLAUPOKO
Notes: Honeysuckle, Graham Cracker, Cherry