Bean-to-bar is a movement in chocolate that focuses on quality over quantity. Rather than sourcing cheap to blend from a variety of regions, we work directly with farmers to source quality cacao at high prices and tell the story of where the chocolate is grown. This is our process from the cacao bean to the chocolate bar.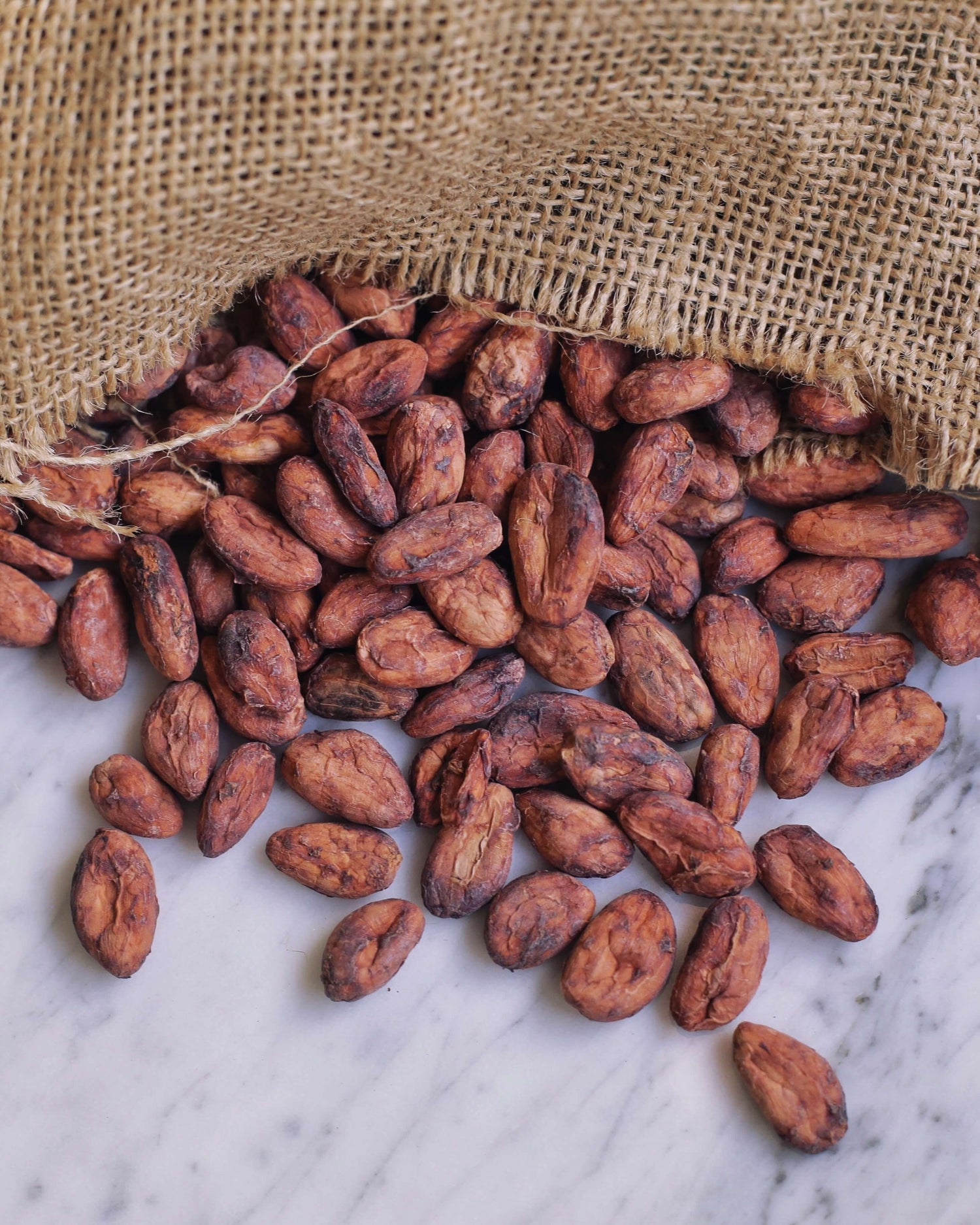 SOURCING
This is the most important step. You cannot make quality chocolale without quality cacao. We ethically source the finest cacao beans from Hawaiʻi and around the world.
WATCH & LEARN MORE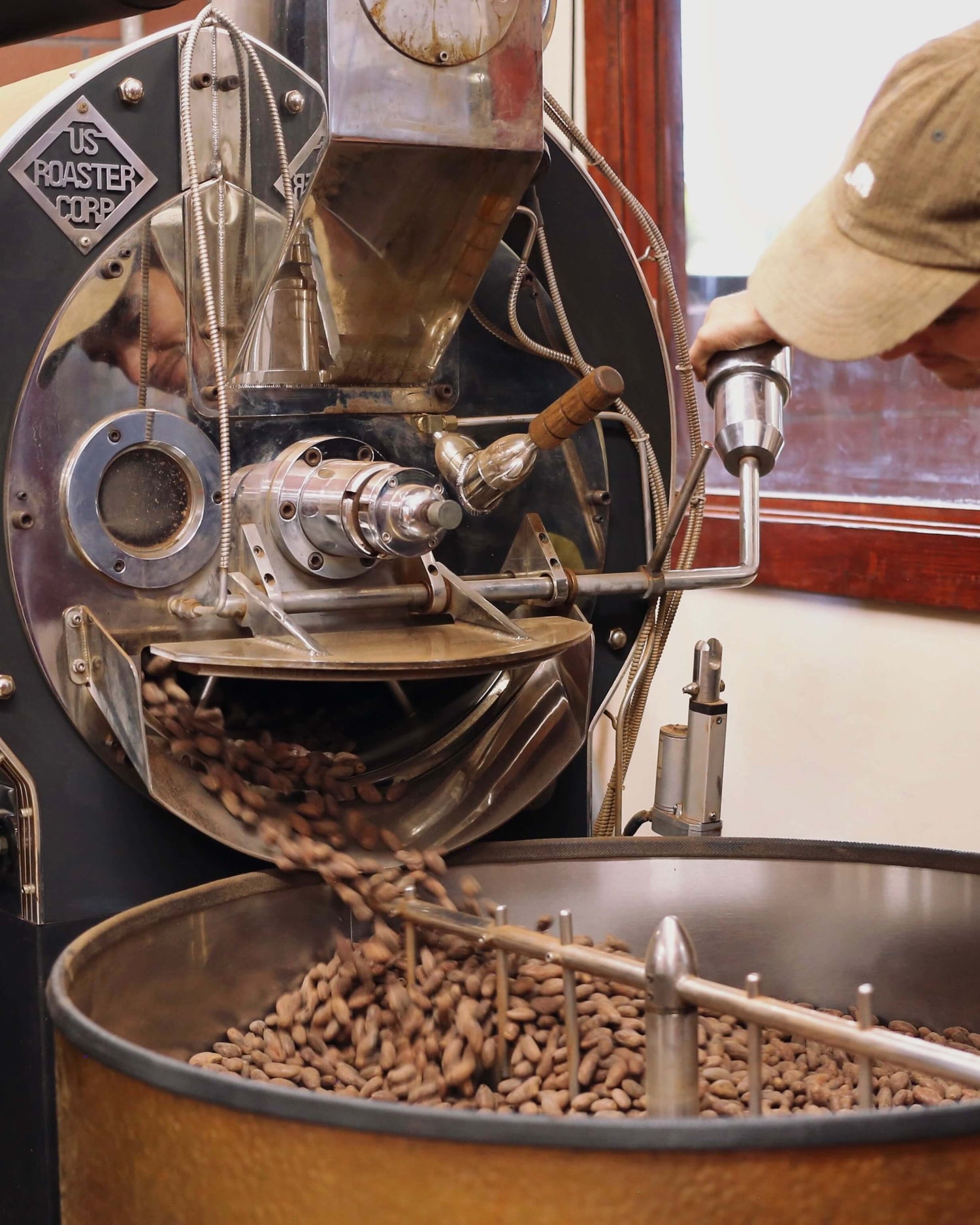 ROASTING
Each bean origin is roasted differently according to its flavor profile. Properly executing this step is essential to the outcome of delicious chocolate and is only second in importance to sourcing.
WATCH & LEARN MORE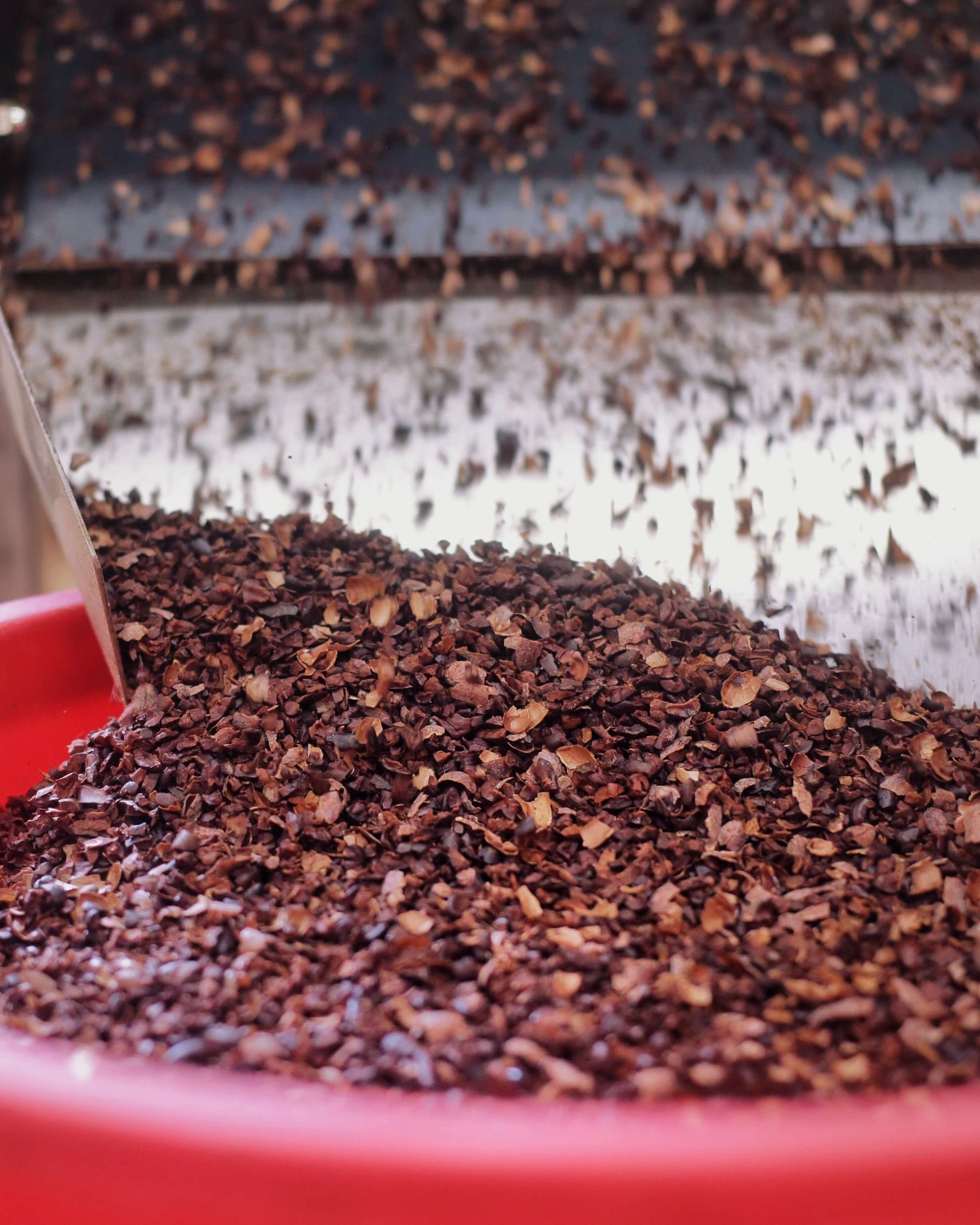 Winnowing
Roasted beans are cracked and the husk is removed, leaving pure cacao nibs. While the nibs move onto the next step, the pure shells get packaged at this step for our chocolate tea.
WATCH & LEARN MORE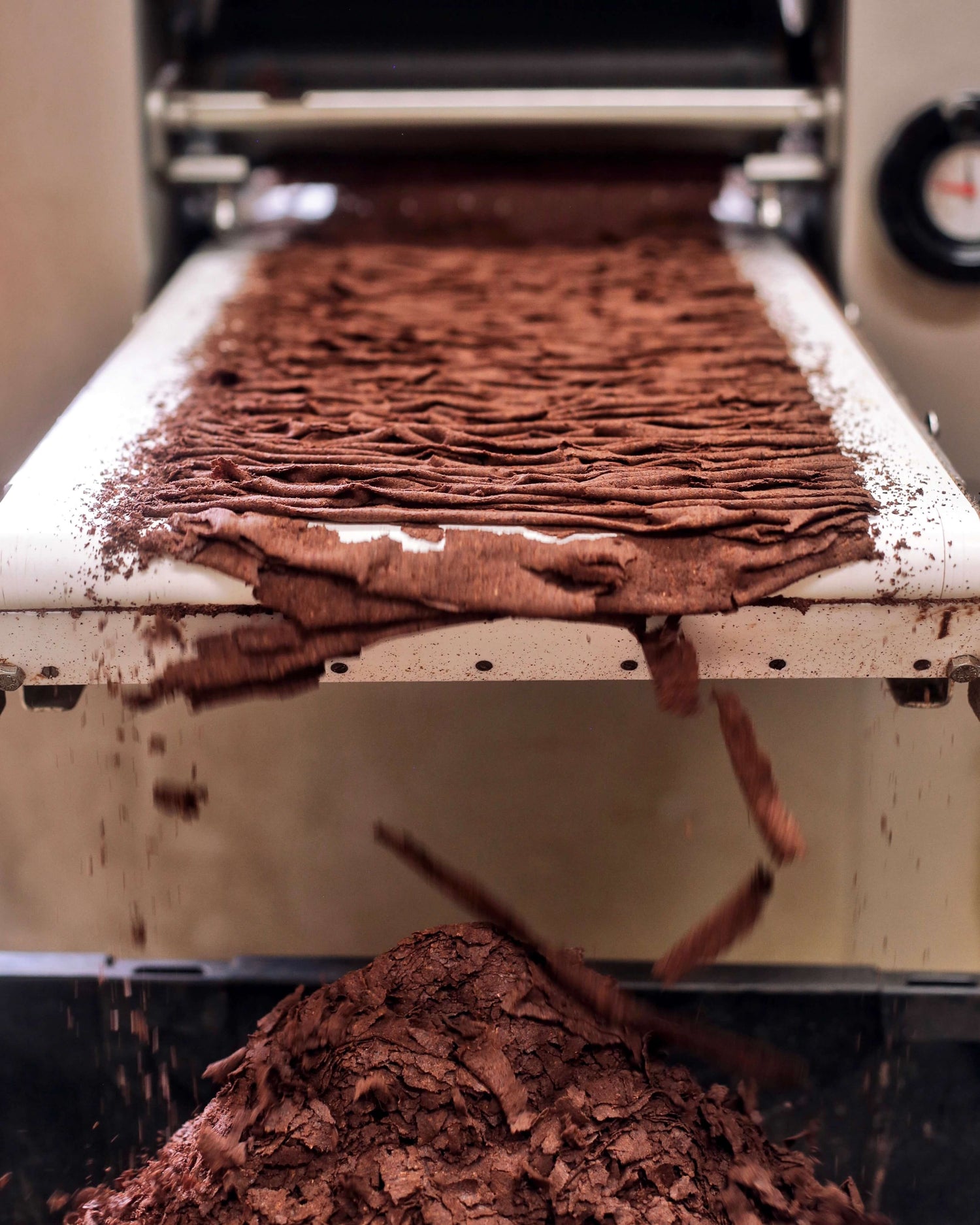 REFINING
Cacao nibs are passed through stone wheels, crushing them into a paste in preperation for the ball mill.
WATCH & LEARN MORE
GRINDING
The cacao paste is loaded into a ball mill and refined using the friction of 100,000 thermal hardened steel balls. Ingredients like cane sugar and milk powder are added during this stage.
WATCH & LEARN MORE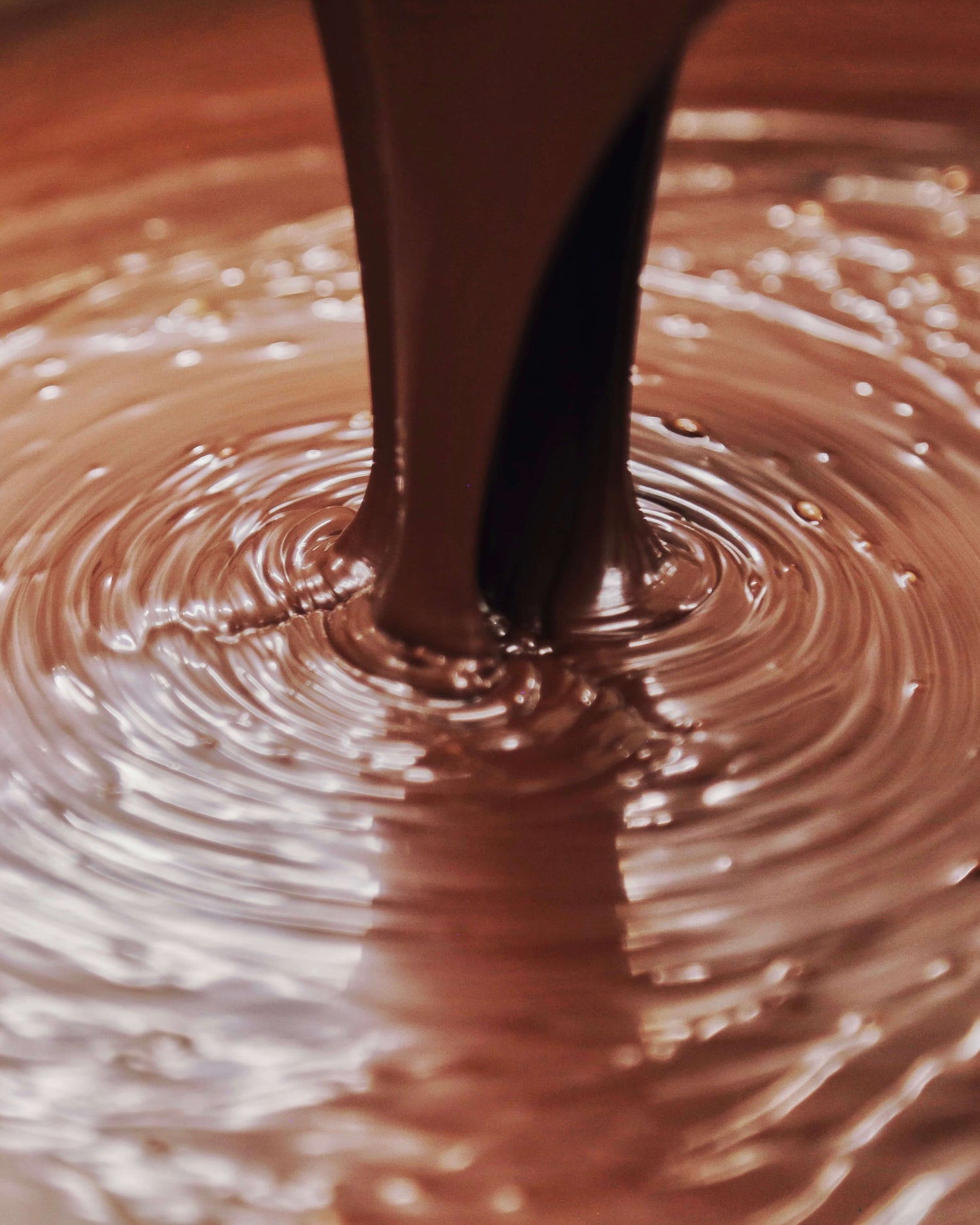 tempering
Chocolate is heated and cooled to just the right temperature to perfectly alight its cocoa butter crystals. This allows the chocolate to have the right consistancy and to melt in your mouth, not your hands.
WATCH & LEARN MORE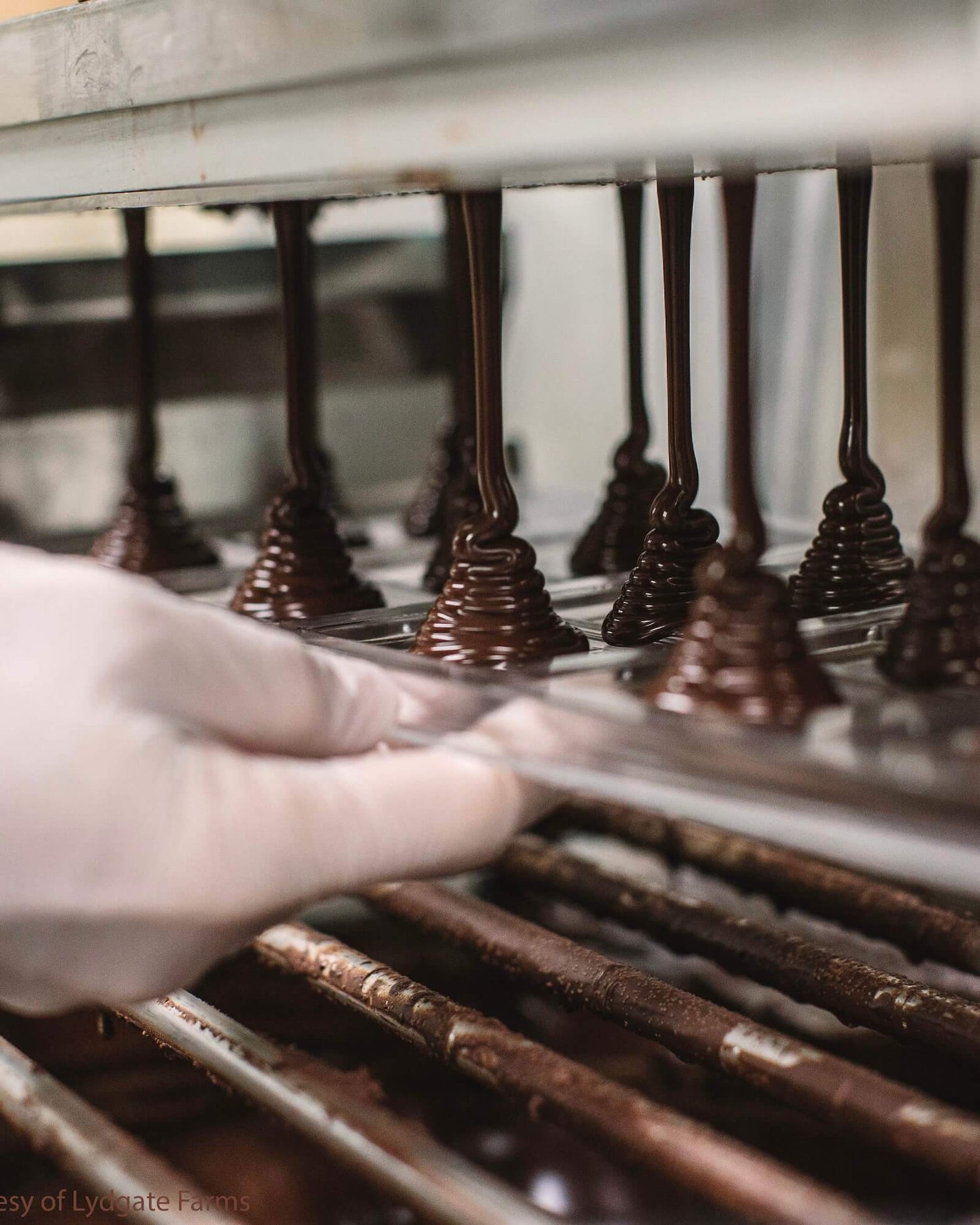 molding
Tempered chocolate is deposited into molds, vibrated to remove air bubbles, and cooled.