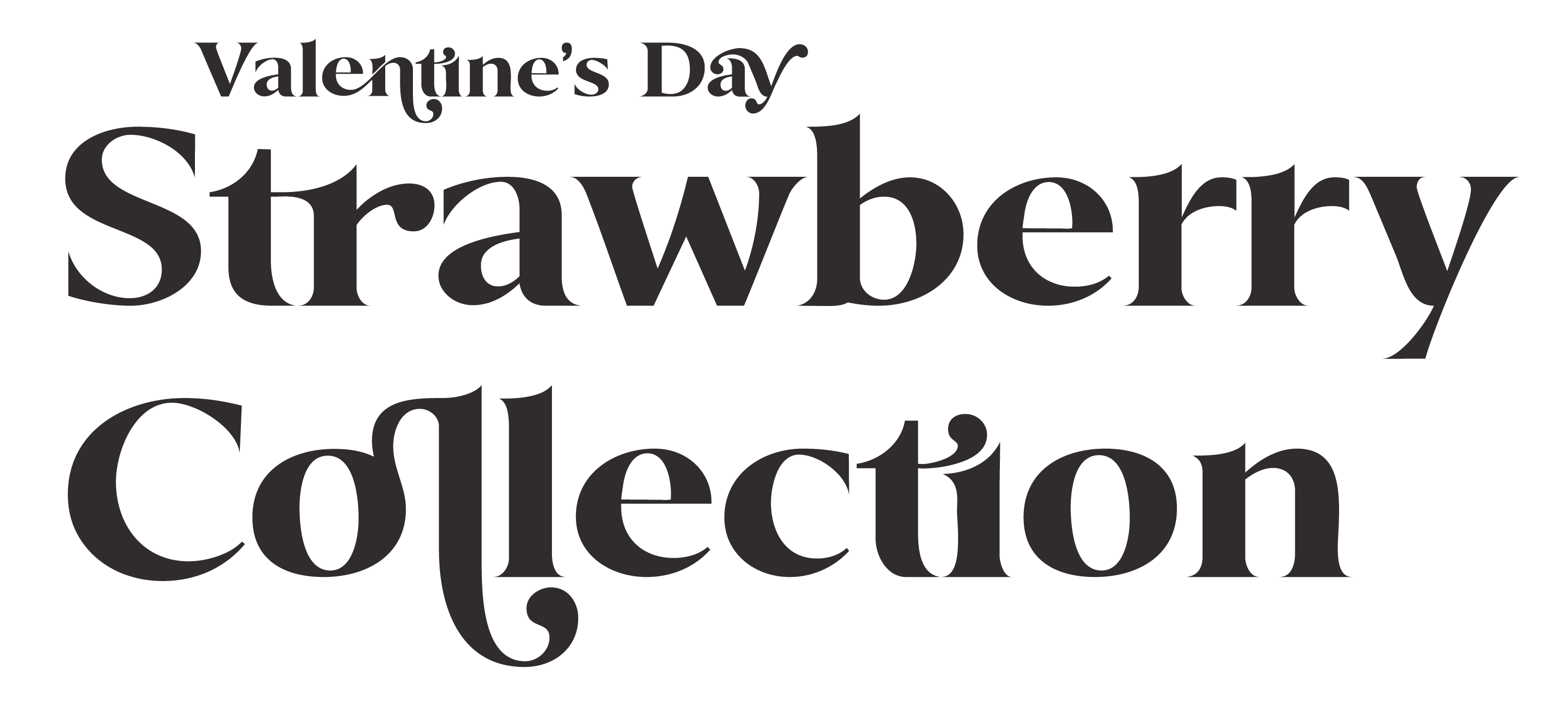 For this year's season of love we were determined to create a collection that echoed the fun of a box of chocolate dipped strawberries, but also one that we could distribute to all of our customers, from Honolulu to New York.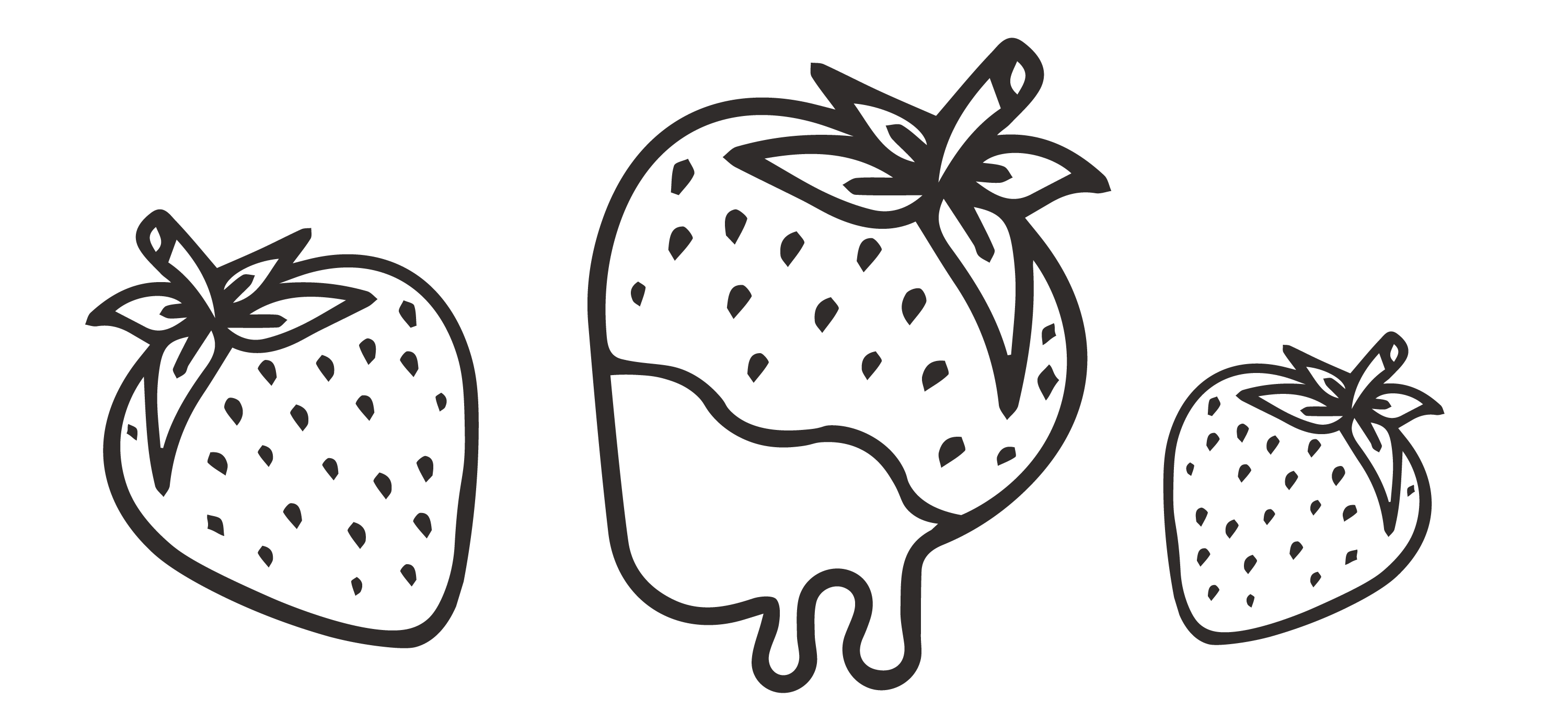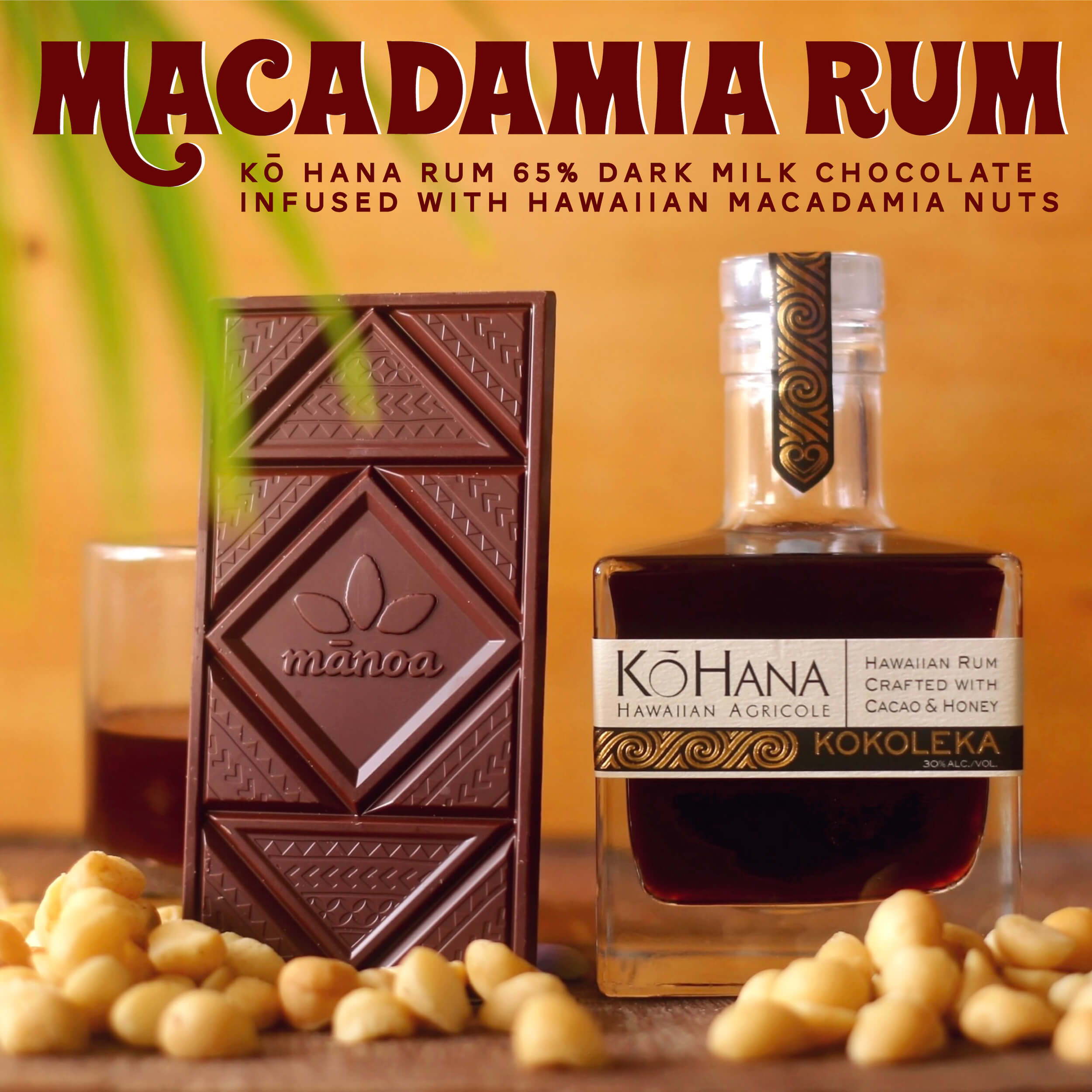 JANUARY'S SUBSCRIPTION FLAVOR
We're starting off the New Year Hawaiian Style. This bar integrates classic Hawaii flavors and locally grown ingredients. Produced completely from Hawaiian grown sugar cane, we used Kō Hana Distillery's award winning rum to flavor this chocolate. Hawaiian grown cacao nibs are soaked in rum for over a month, infusing its sweet rum flavor, but leaving no trace of alcohol. A 65% dark milk chocolate made from the rum soaked nibs is combined with another famous Hawaiian flavor - roasted macadamia nuts. The nuts are refined to a smooth consistency in our stone grinders, adding an additional creamy and subtle nuttiness to match the sweet rum chocolate.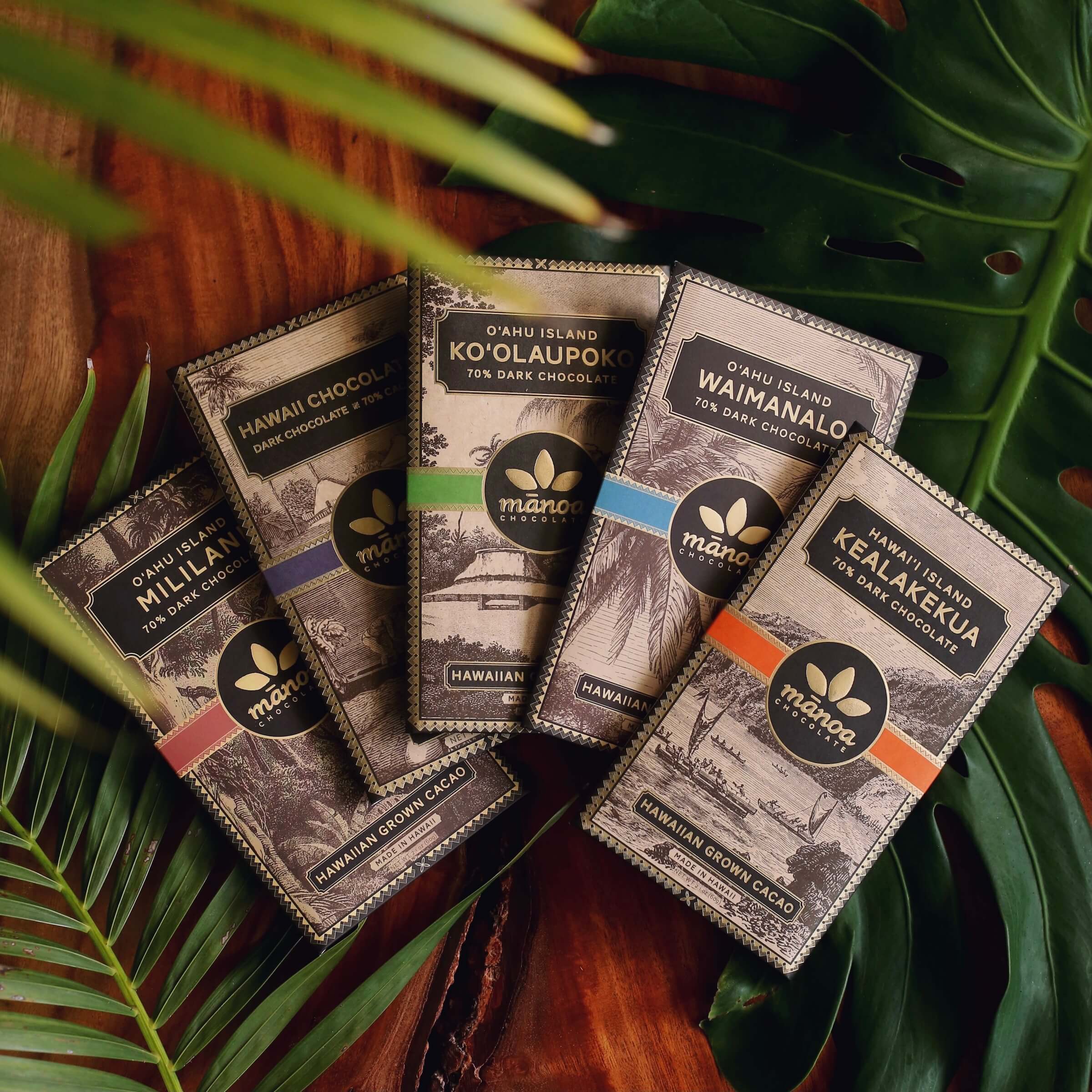 THE HAWAII GROWN COLLECTION GETS A NEW MEMBER
Waimanalo joins our collection of Hawaii Grown chocolate bars. Right now this is only way you can get your hands on our single origin chocolate from Waimanalo, O'ahu Island. Not only is this bar extremely limited, but it is extra speical because we grew the cacao ourselves.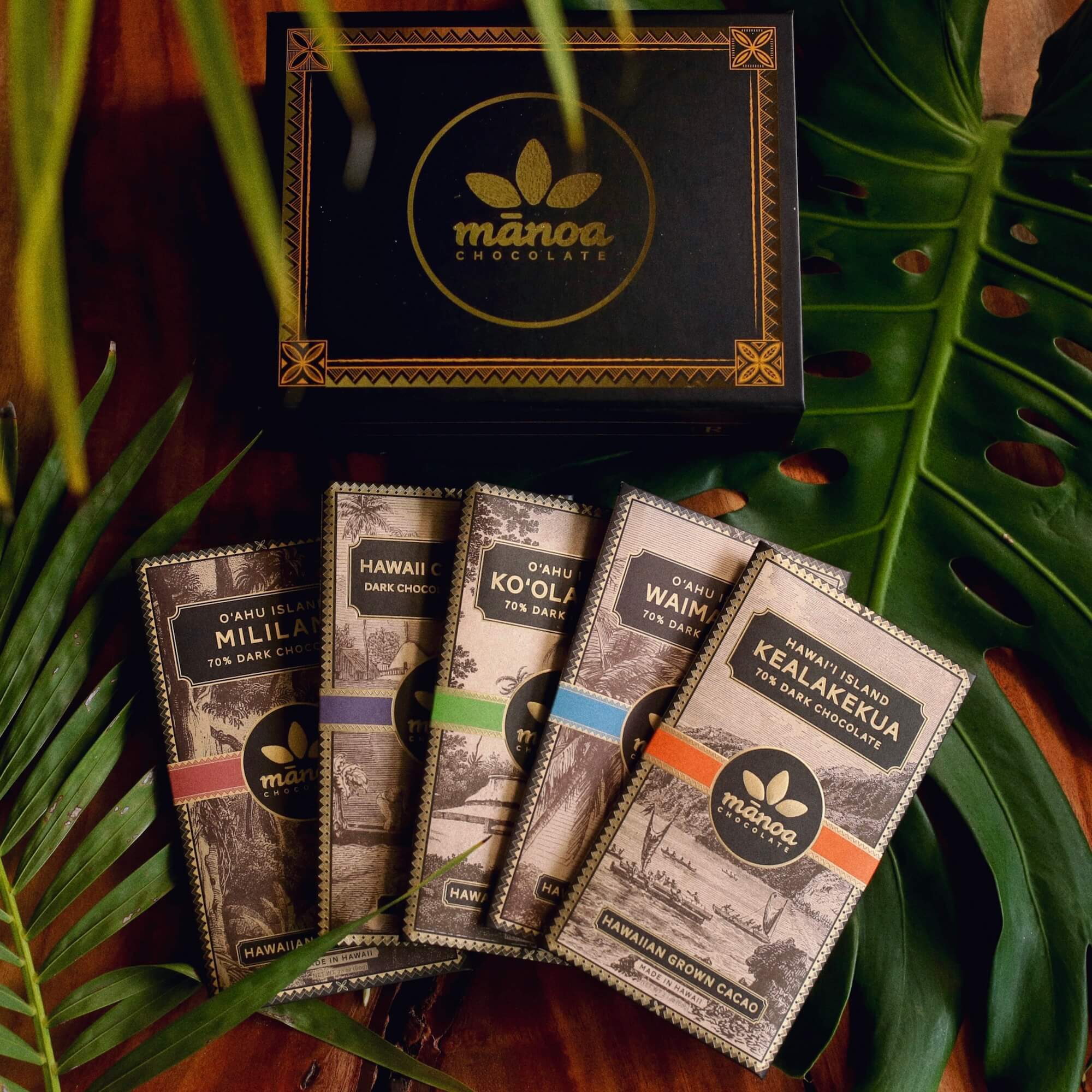 Taste the terroir! Single origin cacao grown in our beautiful Hawaiian Islands and crafted into 2-ingredient dark chocolate (just cacao & organic cane sugar). When you taste these Hawaiian grown bars you are tasting the fruition of our core mission and values.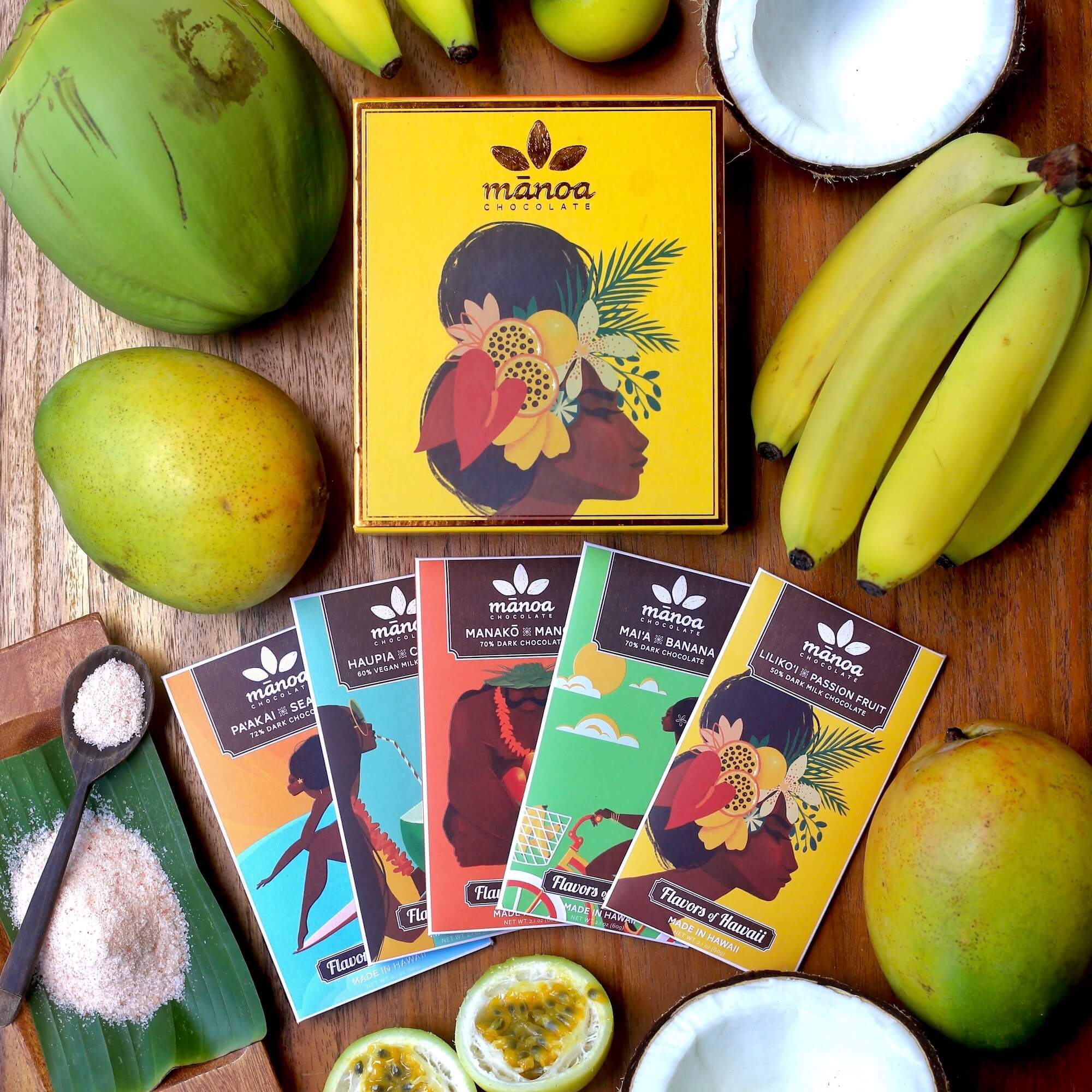 This set is a celebration of classic Hawaii flavors married with the finest cacao, providing a one-of-a-kind taste experience. Each flavor tells a story of our history and connects our taste buds to the paradise that is home.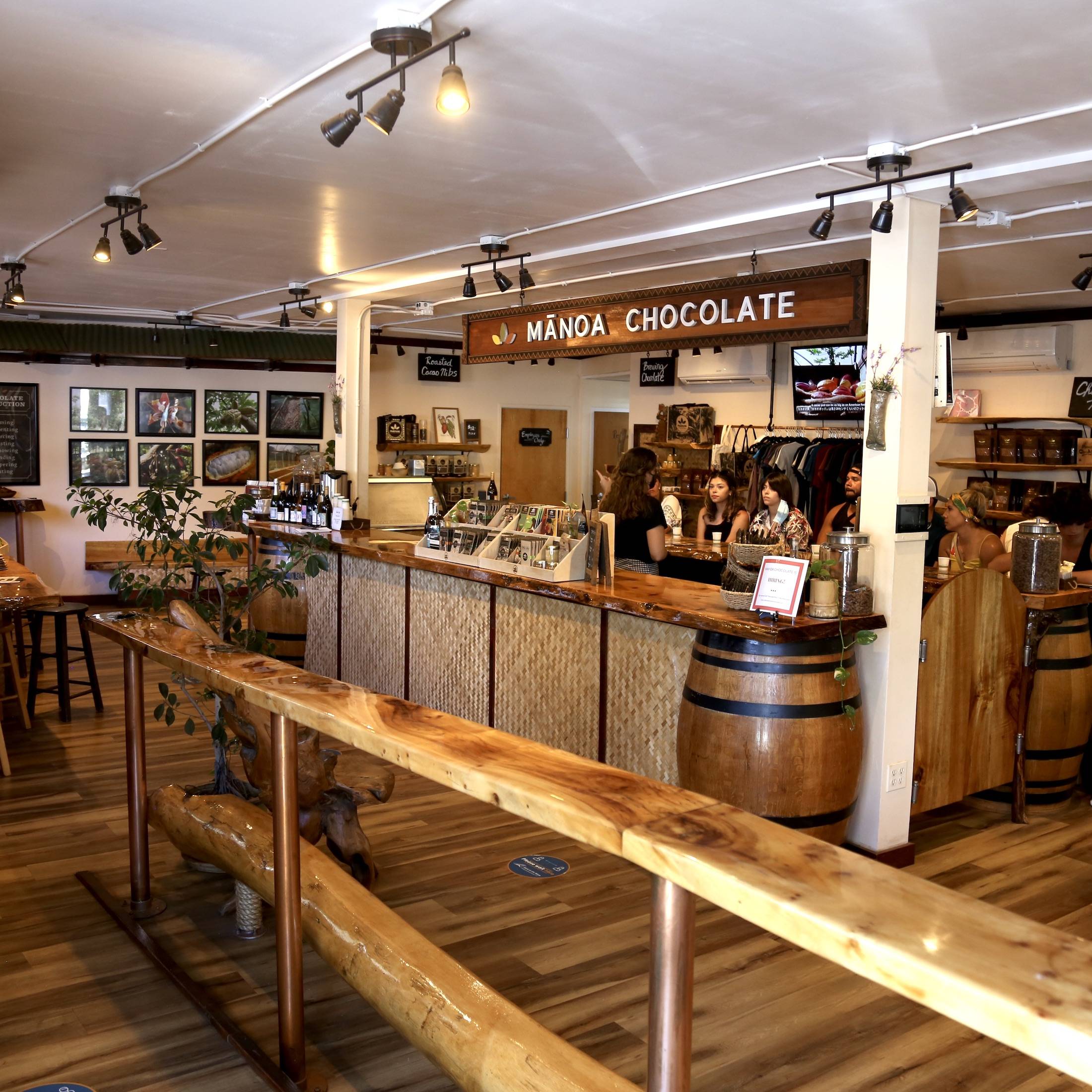 Visit our Chocolate Factory and Tasting Room in Kailua, O'ahu. Watch our chocolate makers at work, learn from our chocolate sommeliers, and taste chocolate.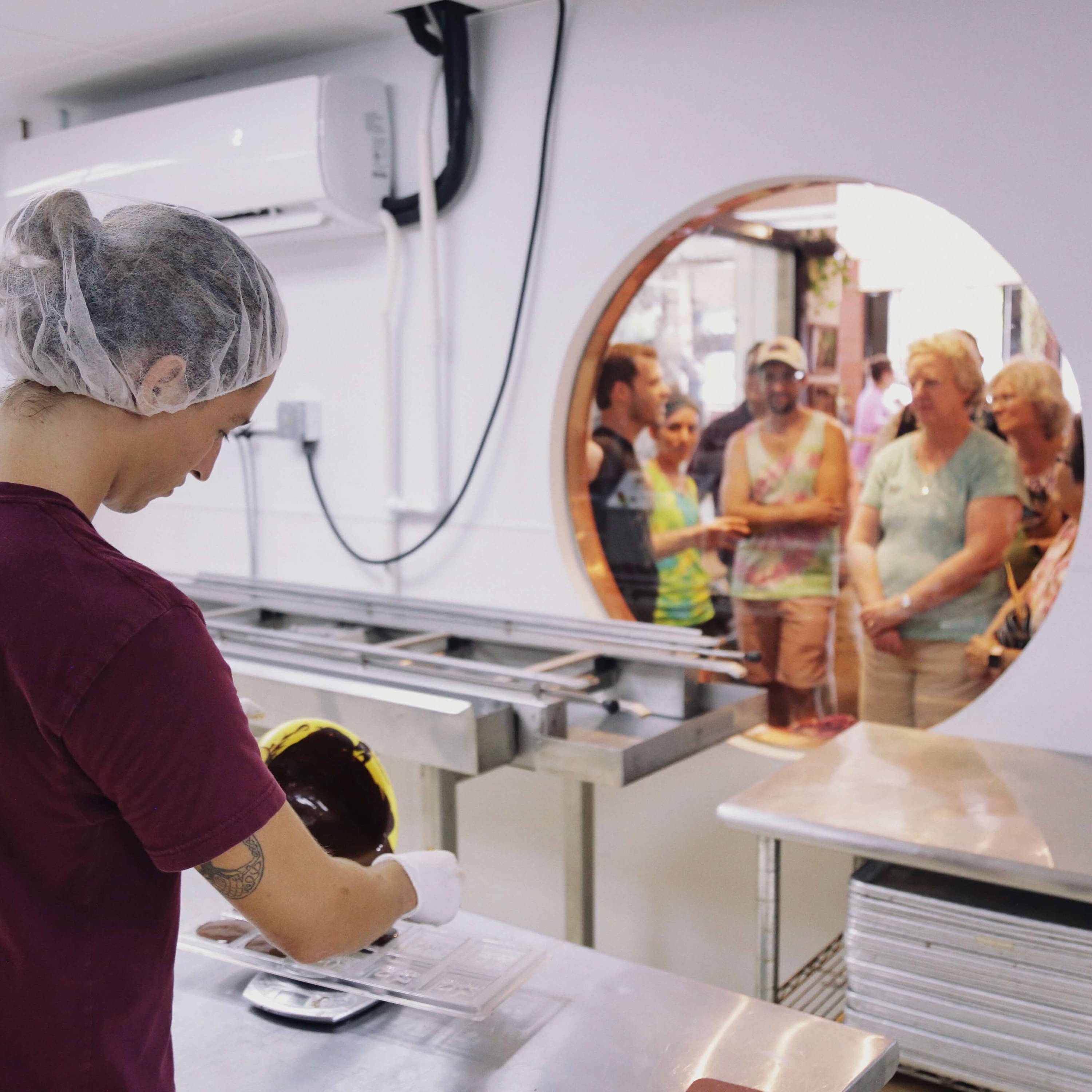 Take a tour! This experience is much like touring a microbrewery/winery. Participants taste fresh cacao fruit when in season, learn about the bean-to-bar manufacturing process, taste our collection with our team of Chocolate Sommeliers, and enjoy a chocolate tea service. Visitors will come away with a great appreciation for the growing craft chocolate movement as well as Hawaii's emerging cacao and chocolate industry.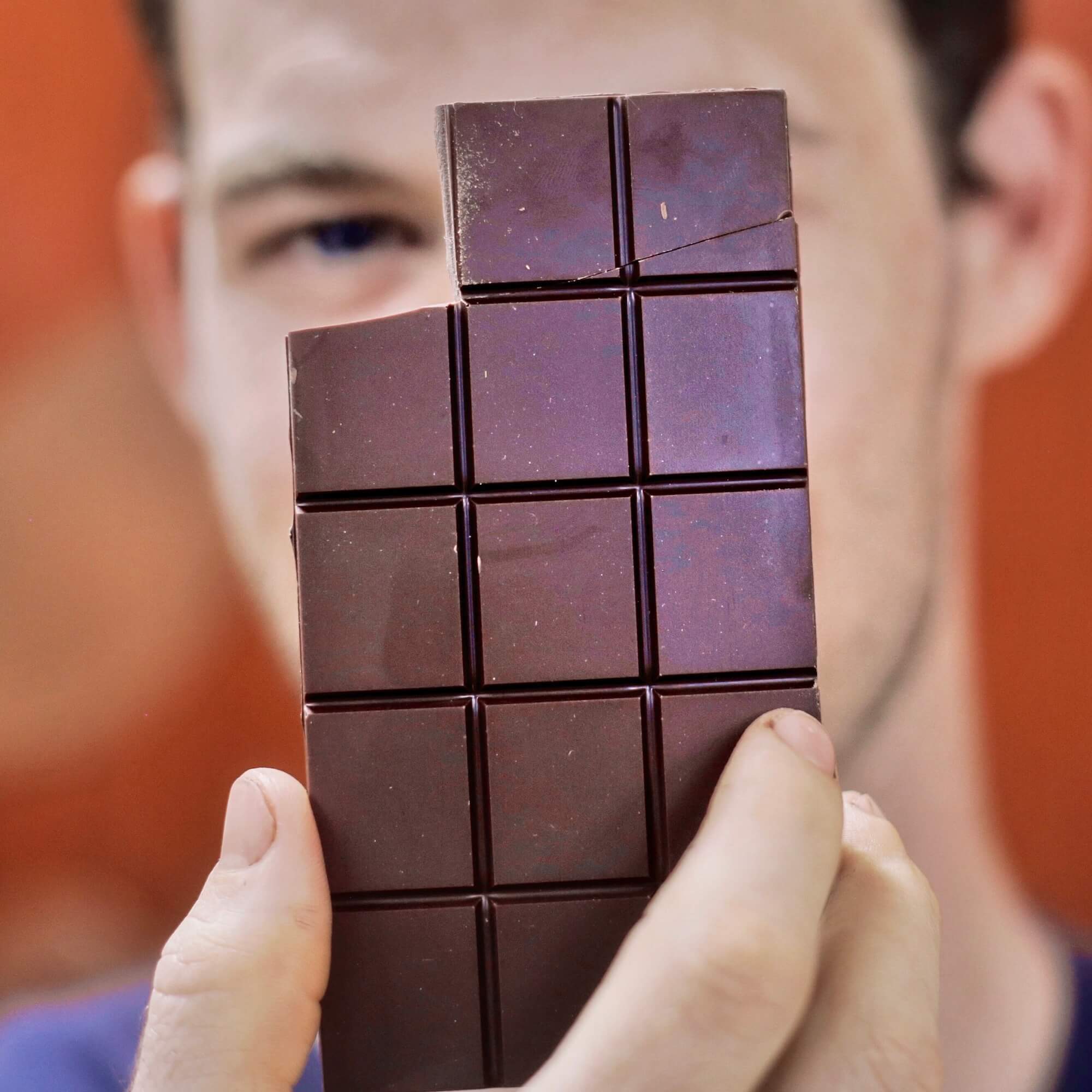 Craft Chocolate TV's objective is to educate fellow chocolate makers, chocolate lovers, and the general public on the art and process of bean-to-bar chocolate making. After almost a decade of trial and error we want to bring to light all the various steps and complexities that go into making the most delicious chocolate possible.