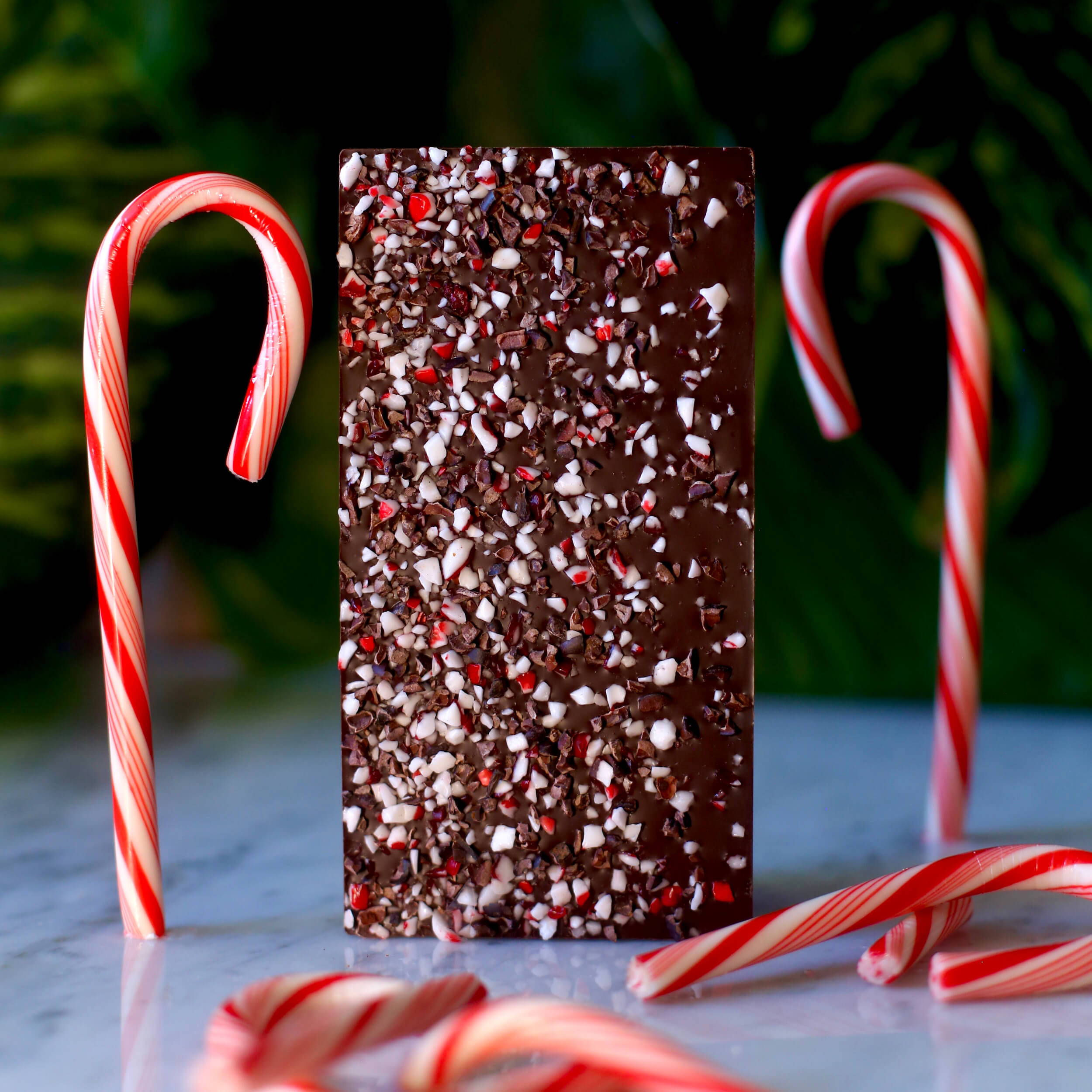 NEW SEASONAL BAR: PEPPERMINT CRUNCH
Last December Peppermint Crunch was an overwhelming crowd favorite, so much so that we had to bring it back as this month's Holiday inspired flavor. Originally created for our subsription club Mānoa Monthly, this bar is now available to all in celebration of the Holidays. A 70% dark chocolate with crushed candy cane and cacao nibs.
HOLIDAY SPECIAL: CHOCOLATE BAR GINGERBREAD HUT!
A Gingerbread Hut made entirely from chocolate bars? Yes - you read that correctly. It just so happens our new chocolate bar mold makes for great building material. From child to grandparent, this fabulous family project can be put together with ease - no crazy accessories needed!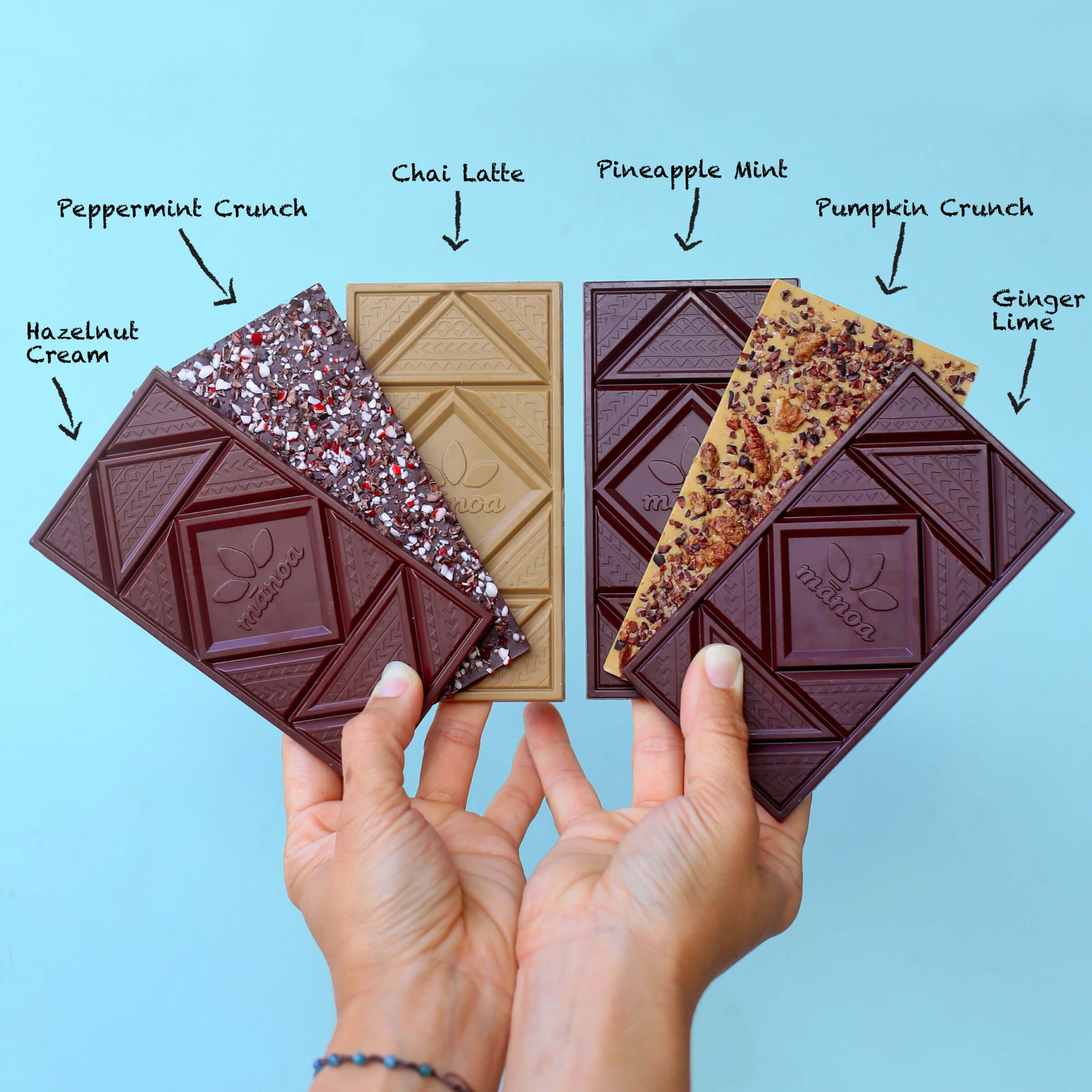 Each month we make a special limited edition small batch flavor to include in our monthly subscription club. These bars are made exclusively for our members, with the majority of them never to be made again (regardless of how delicious they are). For the last half of a year we have put aside a small quantity of each flavor in order to create this exciting box of chocolates.
HAWAII GROWN SINGLE ORIGIN
We've had the pleasure of watching these Hawaiian cacao farms grow and improve with us over the years and can't wait for you to taste the unique flavors in each bar. Hawaii is the only state in the United States with a climate appropriate for cultivating the cacao tree. With a focus on cacao genetics, fermentation, and drying, Hawaii is now recognized internationally as producing some of the best cacao in the world. Additionally, Hawaiian cacao farms are still scarce, making Hawaiian beans some of the most expensive and exclusive.
A collection of flavors inspired by the Hawaiian Islands showcased with artwork from local artist Punky Aloha.
Over the years many inclusion flavors have come and gone. These classics remain for their outstanding flavor and popularity - many of them winning multiple national and international awards.
We soak our roasted cacao nibs in these fine Hawaiian spirits for months at a time. The nibs are then dried and turned into chocolate. The result is quasi magic, chocolate that maintains all the flavor with no alcohol present.
Treats, drinking, & baking